We're Turning 10! A Decade of Supporting Millions of Users Worldwide
smartpatient will celebrate its 10th birthday in 2023. In this post, we reflect on some of our most notable achievements over the last ten years, and take a look at what are aims are for the months and years to come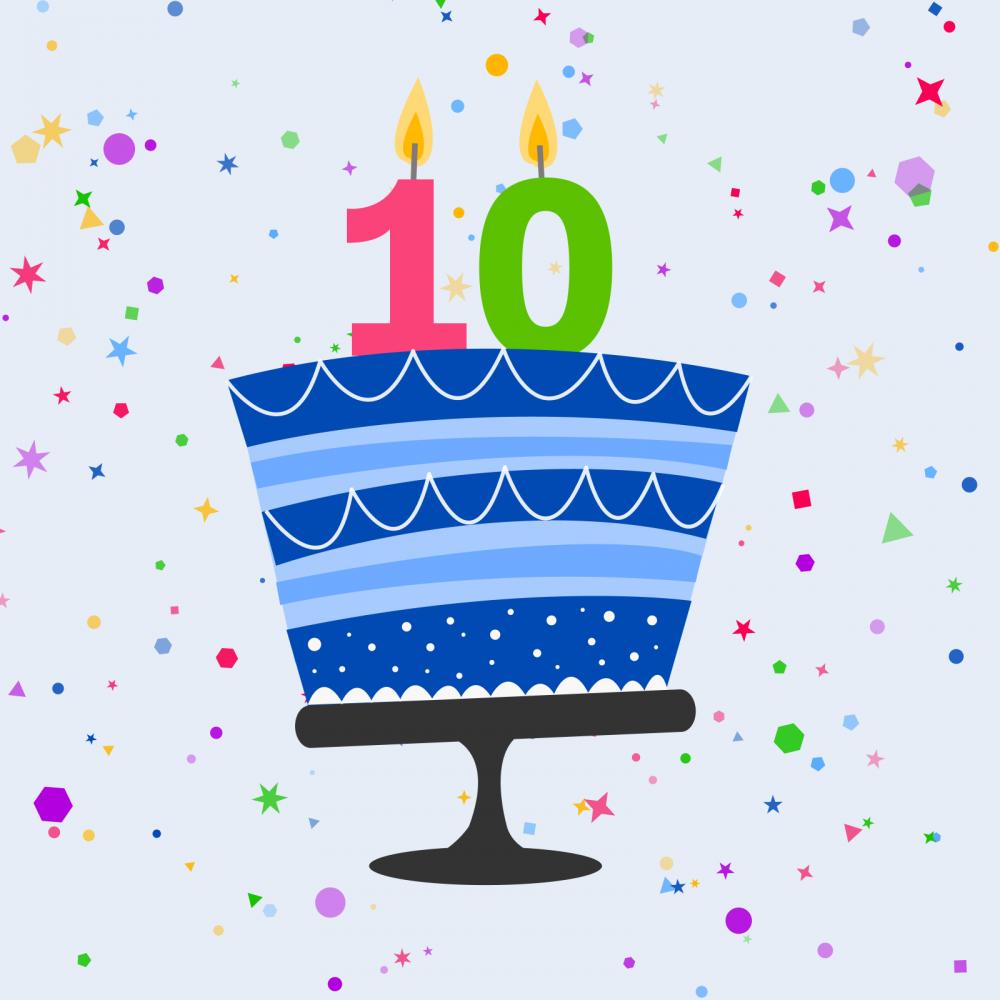 As smartpatient gets ready to turn 10 in 2023, we reflect on some of the most notable achievements in a decade of providing engaging patient support
Building a team of dedicated experts from around the world has helped us grow MyTherapy into an app that supports millions of users worldwide, with over one billion medication intakes confirmed
MyTherapy has also become the Operating System for pharma's digital patient support, with a diverse range of services available to help pharma support and engage patients living with chronic diseases
As smartpatient prepares to turn 10 years old in 2023, we decided to reflect on some of the most notable achievements over the last decade. Continue reading to find out how our team of experts from around the world have helped us support millions of patients globally, make MyTherapy the Operating System for pharma's digital patient support, and led to us joining one of Europe's largest online pharmacies.
Building a Skilled and Dedicated Team of Experts from Around the World
Our summer event, pictured below, was the first time since the pandemic started that it was possible to arrange a company-wide get-together. Beyond being an opportunity to enjoy food, drinks, a treetop rope park, and the "smapa Olympics" on the bank of the Narew River, it was a timely reminder of the wide-ranging expertise possessed within our team.
Ten years ago, it was unimaginable that, in addition to the skilled developers and technicians responsible for building the MyTherapy app, smartpatient would also comprise of regulatory experts, marketing gurus, content specialists, design masters, and a whole host of other talented individuals.
Combined, this diverse and talented team pulls in the same direction to help achieve our collective aim of helping millions of patients manage their treatment safely. You can gain insights into how we achieve this by reading some of the interviews published on this blog with members of the team: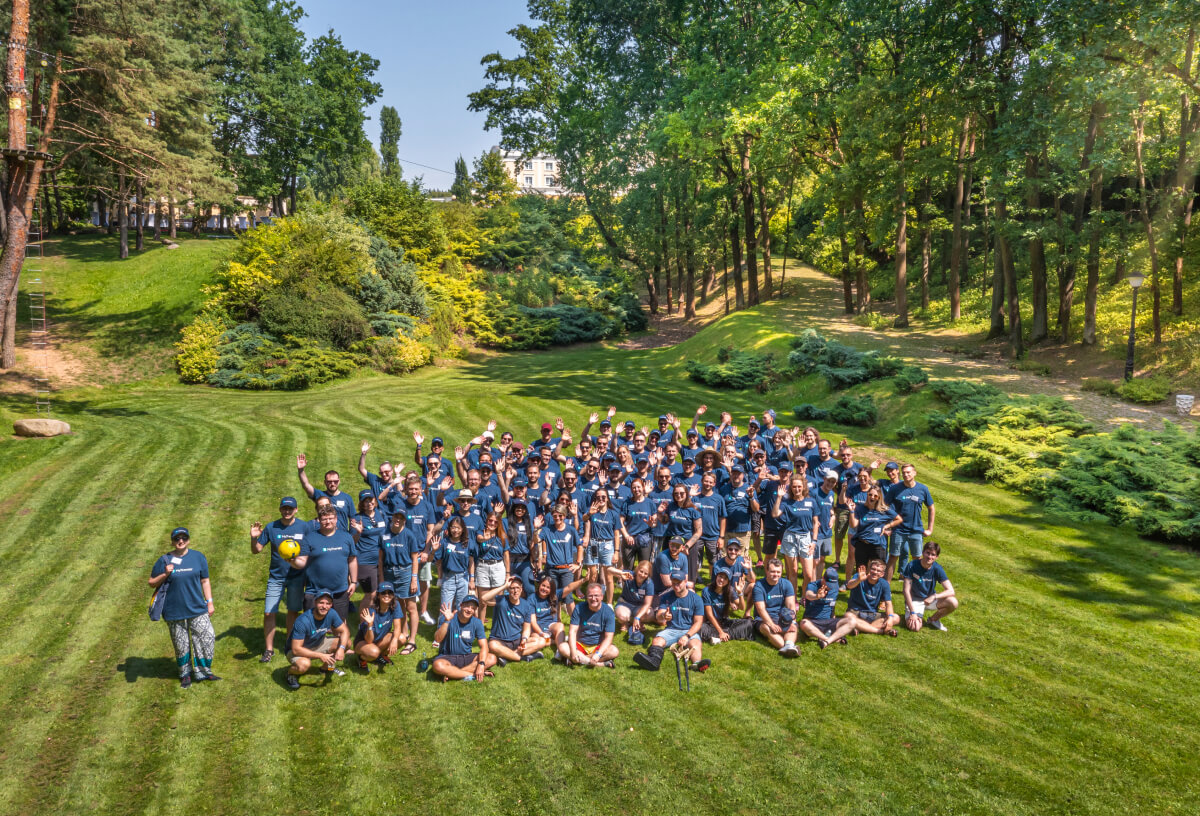 Over One Billion Medication Intakes Confirmed Using MyTherapy
Testament to our success in supporting patients manage their treatment is the fact that, since the launch of MyTherapy, over 1.3 billion medication intakes have been confirmed within the app.
Among the millions of MyTherapy users are patients living with practically every chronic disease, reflecting our ambition to make the app flexible enough to suit the needs of as many people as possible.
Over the last 10 years, we have seen large patient communities form in certain therapeutic areas, including multiple sclerosis, asthma, and psoriasis. In response to this, we have launched several disease-specific modules that run on top of the regular MyTherapy app, helping deliver a layer of tailored support in addition to the broad features in the app.
Making MyTherapy the Operating System for Pharma's Digital Patient Support
From the beginning, it was our aim to make MyTherapy accessible to as many people taking regular medications as possible by making it free of charge. We also wanted to avoid cluttering the app with ads, which meant finding a business model that would allow us to sustain the company. The result was to use MyTherapy as a platform upon which to build custom programs for partners in the pharmaceutical industry, helping them offer more tailored support to patients taking certain medications.
It is fair to say: this model has proven successful.
We have helped companies such as Merck, Novartis, and Pfizer provide truly engaging programs to their patients in therapeutic areas including multiple sclerosis, psoriasis, and wet AMD.
More recently, we have expanded our catalog of services to include launch excellence tools, such as DigiSimilars, our MyTherapy Campaign Engine for patient education and activation, and our new Post-Launch Data Compass (more details coming soon).
This catalog of services means pharma can run a diverse range of programs on MyTherapy, depending on the desired impact. That can range from running patient education and activation campaigns to launching more sophisticated programs that form part of multi-channel patient support. This broad range of possibilities is why we consider MyTherapy to be the Operating System for pharma's digital patient support.
Furthermore, meeting industry standards (such as an ISO-13485 certified quality management system) allows us to offer software as a medical device (SaMD), opening the door to an entirely new range of possibilities.
All of this has been achieved off the back of a simple idea, to make a treatment management app that is as accessible to as many people as possible around the world.
Joining Shop Apotheke – Adding Value for Every User and Customer
Around two years ago, discussions began with Shop Apotheke – one of Europe's largest online pharmacies – about how collaboration could improve the user experience for Shop Apotheke customers and MyTherapy users.
This would allow Shop Apotheke to continue supporting customers after they complete a purchase by making them aware of MyTherapy's treatment management features, while MyTherapy users could refill their medications faster by being directed to the appropriate product page on Shop Apotheke.
In the end, the potential collaboration was so compelling that Shop Apotheke acquired smartpatient outright, opening the door to long-term integrations that would offer maximum value to every customer and user.
A good example of this is the integration of RedPoints – Shop Apotheke's reward program – into MyTherapy. With this integration, MyTherapy users can earn RedPoints by completing their usual daily tasks and get discounts at Shop Apotheke.
With more plans in the pipeline, being part of Shop Apotheke is helping us offer value to users in ways that were previously impossible.
What Does the Future Hold?
We are turning 10 at a time when digital health has undergone a rapid transformation as a result of the COVID-19 pandemic. The experience we have gained in the last decade stands us in good stead to take advantage of new opportunities that are arising, as more people realize the value of digital services and as governments and regulators around the world push for greater integration of digital in the healthcare system.
While this is taking place, we remain committed to driving the two sides of our business.
On the consumer side, we will continue challenging ourselves to make MyTherapy as valuable as possible to as many people as possible. On the pharma side, we are having discussions with partners that will see us use MyTherapy in new and exciting ways, which will help pharma deliver truly engaging digital services that meet the daily needs of patients' lives.
If you would like to discuss in more detail how MyTherapy can help you support your patients, don't hesitate to get in touch.