Industry Pulse Check: Top 3 Ways for Digital to Drive Pharma Launch Excellence
Industry leaders shared their views on how digital tools can provide value for pharma's new product launches. Find out which 3 areas came out on top and how we approach them with our MyTherapy platform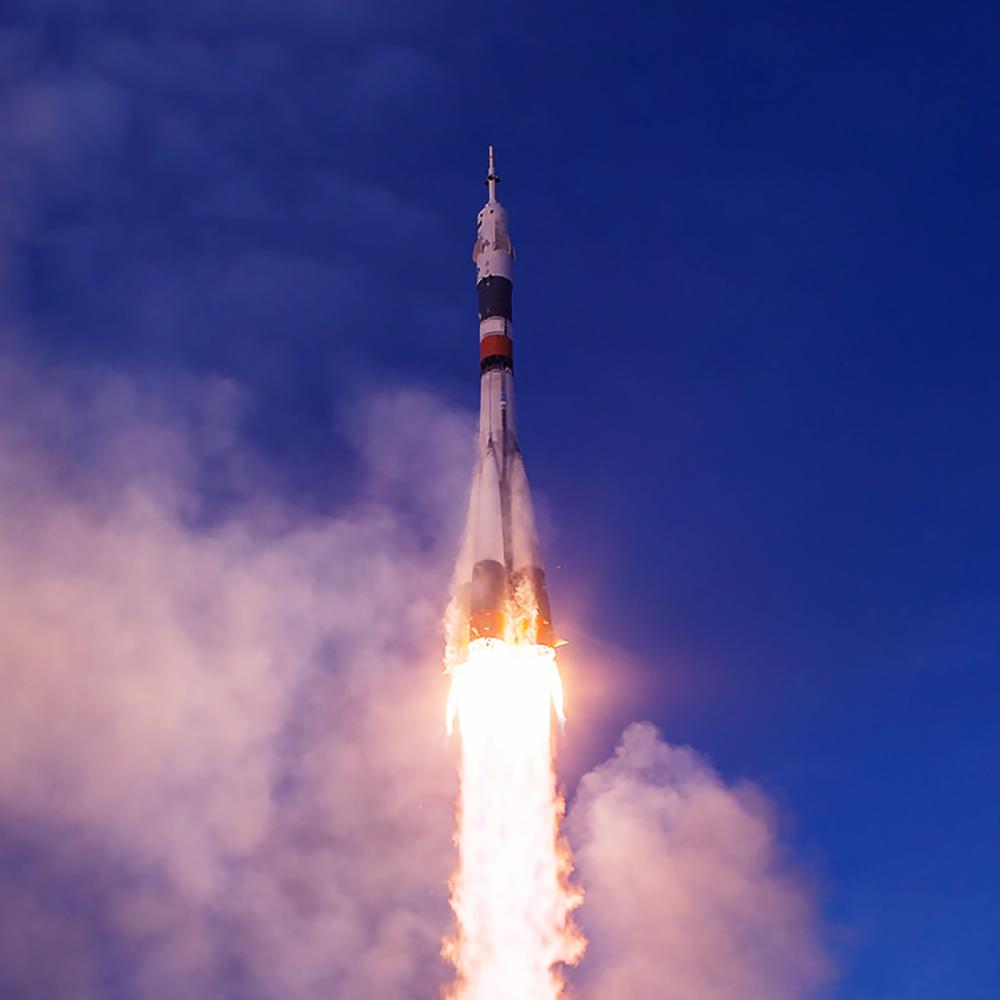 Digital tools play a vital role at every stage of pharma's product launches, from pre-launch market research to HCP engagement and patient support
According to industry leaders, treatment initiation, patient education, and DigiSimilars are the three most valuable uses of digital for pharma's new product launches
We use our MyTherapy platform to help pharma achieve launch excellence by supporting each of these areas
In our end-of-year Industry Pulse Check survey, we asked industry leaders for their views on pharma's use of digital health tools and their outlook for 2023. For our final blog post on the results of the survey, we are taking a closer look at how digital can drive launch excellence and how we approach these topics with our MyTherapy platform. If you want to check out the other posts relating to the survey, you can find them here:
Where Does Digital Deliver the Most Value to Pharma for Product Launches? The Results
We asked respondents to tell us where they see the most value for pharma regarding the use of digital tools for product launches.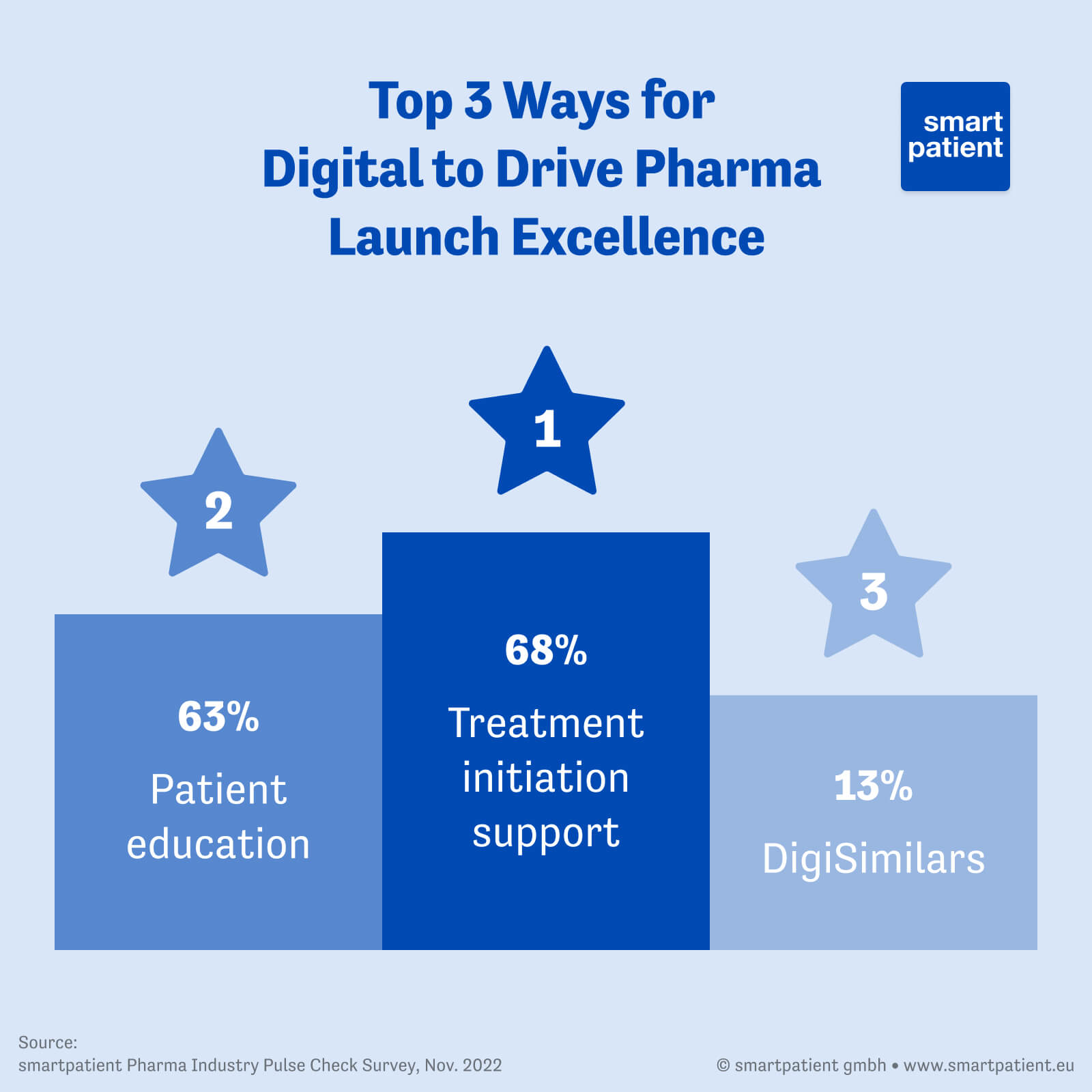 Treatment initiation support came out on top having been voted for by 68% of respondents, while patient education was voted for by 63%. DigiSimilars was the third most popular choice having been voted for by 13% of respondents which, while some distance behind the top two, is an interesting result given the newness of the product (scroll down to learn more).
In addition to the votes made in the multiple-choice part of the question, respondents told us in the comments that patient support programs (including initiation and education), physician education, adherence, patient insights, data, and disease management were all valuable uses of digital for product launches.
Using MyTherapy to Achieve Launch Excellence
The top three results of the survey are areas where we use MyTherapy to help our pharma partners achieve launch excellence.
1. Treatment Initiation Support
Treatment initiation support is a valuable tool for many of pharma's medications, but it is particularly true of a new product for which familiarity is yet to exist among patient communities or healthcare professionals. New products will always entail their own set of challenges, which may differ from existing treatment options on the market, including side effects, intake methods, and regimens.
With patients and HCPs being unfamiliar with a new treatment, such challenges can result in patients ceasing their treatment or switching to an alternative.
Our MyTherapy platform delivers treatment initiation support by offering the regular features of the MyTherapy app, such as medication reminders and symptom tracking, along with tailored functionalities that can be configured for individual products. Content, such as text, videos, and slideshows, can be pushed to patients to provide information and education at different points of the treatment journey. Furthermore, content can be smartly triggered based on user behavior; for example, if a patient skips a certain number of doses in succession, a specific piece of content can be pushed to address likely issues.
Alternatively, smart triggers can prompt patients to take other actions, such as contacting their healthcare provider or engaging with a chatbot. MyTherapy can also be connected to other channels, such as nurse lines, which can add another layer of communication between patients and their support network.
The possibility for MyTherapy to be configured to meet pharma's specific needs for a new product makes it the ideal platform for treatment initiation support.
2. Patient Education
Patient education forms part of the treatment initiation support mentioned above and can be valuable in getting patients up to speed with their new treatment while delivering daily advice for living well with a particular condition.
Beyond educational content for patients who have already been prescribed a new product, however, patient education can be a powerful tool for raising awareness of certain topics among the wider patient community in a given therapeutical area.
This is particularly true of innovative treatments or new products that fill a treatment gap. In this case, patient education campaigns can be used to raise awareness among the relevant patient groups that could benefit the most from the new product. Pharma has often shied away from such campaigns for fear of breaching advertising restrictions that exist in the majority of markets worldwide; however, education campaigns can be run in an entirely compliant manner.
For example, we run campaigns that help patients ask the right questions to their healthcare team, which can open the door for a discussion about treatment options. This can help patients and HCPs learn whether a new treatment might be suitable.
By running campaigns using our MyTherapy Campaign Engine, we have the unique capability of reaching highly targeted patient communities via the MyTherapy app. You can read more about our MyTherapy Campaign Engine here:
3. DigiSimilars
Whereas treatment initiation and patient education are patient-facing uses of digital tools for supporting the launch of a new product, DigiSimilars contribute to pharma's pre-launch market research.
We work with our pharma partners to break upcoming products down into their key attributes and identify existing products on the market with similar attributes. We then use MyTherapy data to build a digital replica of the upcoming product (a 'DigiSimilar') and analyze the data for patterns and insights that can shine a light on how users will use the new product in the real world.
This can help pharma predict the challenges patients are likely to face when prescribed the new product and prepare accordingly (e.g. with appropriate patient education campaigns).
Getting details like this right can help pharma's new products get off to the strongest possible start, which can have a long-lasting impact on its commercial success. You can read more about DigiSimilars here:
Speak to us About How Our MyTherapy Launch Excellence Tools Can Support Your New Product
If you are part of a team planning to launch a new product and would like to learn more about how our MyTherapy platform can help you achieve launch excellence, don't hesitate to book a meeting.