Why Strategic Partnerships Will Continue to Drive Pharma's Digital Health Ambitions in 2024
Global investment in digital health companies has continued to fall in 2023, with US digital health funding dropping to its lowest since 2017. In uncertain times for the industry, strategic partnerships can help pharma continue to advance its digital health capabilities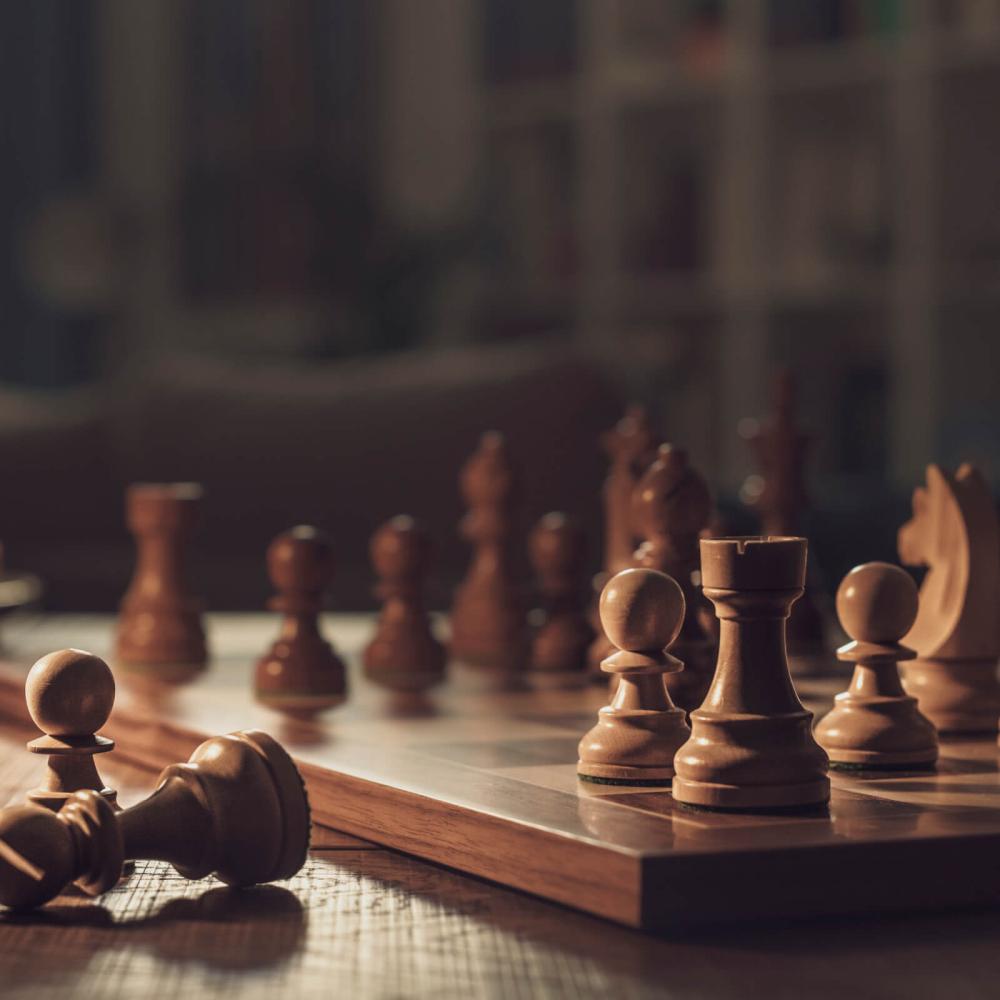 Funding in digital health has dropped in the first half of 2023, continuing the trend that occurred in 2022
As tech start-ups and digital health companies face an uncertain future, pharma's digital health ambitions can come under threat
Value-based strategic partnerships between pharma and well-selected tech companies represent a sustainable model for the industry to achieve its digital health ambitions in 2024 and beyond
The digital health industry has experienced a turbulent year and a half as the bubble created by the COVID-19 pandemic threatens to burst. For pharma, this makes entering into digital health partnerships risky business and raises questions regarding the long-term sustainability of its tech partners. However, forming strategic partnerships and doing due diligence when choosing companies to work with can ensure that pharma's digital health partnerships stand the test of time and generate value for key stakeholders, including pharma themselves, patients, and HCPs. Read how pharma can achieve its digital health ambitions for the coming months and years by forming strategic partnerships built on solid foundations.
Value-Based Strategic Partnerships: Pharma's Safest Bet
Investment in digital health companies rocketed when the COVID-19 pandemic struck, only to crash back down to earth in 2022. That trend has continued into the first half of 2023, with Q2 funding dropping for a sixth consecutive quarter.
Funding aside, the collapse of Silicon Valley Bank, a widely used lender for technology companies, posed further challenges to the industry. Widespread layouts and bankruptcies – such as that of Pear Therapeutics – have further reflected a challenging time.
In short, it has been a tumultuous 18 months for the digital health sector.
For pharma, this raises questions about how to best achieve their own ambitions when it comes to digital health. Despite the discussed issues, the pharma industry continues to develop its use of digital technology and the possibilities to improve patient care and drug safety are as tangible as ever. In a recent survey we ran among a selection of our pharma network, for example, digital patient guidance was voted as the number one method for safeguarding patient safety during treatment initiation. Digital companions that support adherence and persistence are also playing an increasingly important role in the treatment journey.
However, the disruption within the digital health industry means pharma needs to be careful in choosing the companies it works with and the nature of the partnerships they form. With many tech companies lacking a clear plan for profitability, the drop in funding represents an existential risk. This uncertainty is not ideal for pharma companies looking to enter long-term partnerships.
Rather, pharma must enter strategic partnerships that are driven by value generation for both parties, while building and developing innovative products and services that are adopted by stakeholders within healthcare, including patients and HCPs.
This is not as simple as it might sound, with a recent report claiming that only 13% of healthcare/startup partnerships are successful. What was the number one reason cited for failure? A lack of a clear partnership strategy.
How to Build Sustainable, Value-Based Strategic Partnerships
Successful, sustainable, and scalable strategic partnerships must be built upon certain principles. Firstly, the relationship between the two parties must have a clear strategy. Secondly, the digital health product or service itself must provide real-world benefits for patients, HCPs, and other stakeholders.
Developing a Clear Strategy
The first principle is for the pharma and technology companies to form a clear strategy. When discussing strategic partnerships with pharma, we identify four key concepts that shape the relationship we form. They are:
1. Your Success is Our Success
While this might seem obvious, both parties need to be aligned on what success looks like. Digital health companies that act as vendors for pharma's digital services might consider the technical implementation of a tool the most important landmark, while pharma is more focused on user uptake and real-world impact. Defining a mutual vision of success and the KPIs that reflect it are important steps in creating the foundation for a long-term partnership and ensuring both sides pull in the same direction.
2. Performance Should Guide Our Discussions
Following defining a shared vision of success, the performance of the product or service in question should guide the discussions between pharma and the partner company. For us, this means in-depth performance reviews on a bi-annual basis, where the jointly defined KPIs determine the nature of the conversation. These reviews take place alongside more regular check-ins between pharma and our Partner Success Managers.
3. A Clear Split of Roles and Competencies
An issue that has cropped up between pharma and digital health partners is a conflict between the division of roles and responsibilities. This can be regarding marketing, user adoption, development efforts, or any number of other topics. The division of roles and responsibilities should be defined from the beginning and based on each party's core competencies.
4. Development is a Joint Venture Divided into 3 Clear Investments
Finally, the investment required for development efforts can be divided between pharma and the partner company based on the business case for individual components. For us, our platform approach to the services we run for pharma partners means we divide investment into three categories:
smartpatient Roadmap Investments: These are developments we believe in and are doing at our expense. We are, of course, happy to provide partners with information on current and upcoming topics.
Partner Investments: This includes anything we build for a partner where the value generated is specific to the program and where we do not see any overarching value for the platform. Such investments are made at the partner's expense and the partner owns 100% of the intellectual property.
Shared Platform Investments: This is the result of discussing a development that is not on our roadmap but would generate value for both the partner and the platform. In return for a lower cost to the partner and predictable availability, we retain ownership of the intellectual property of the feature and retain control.
While our model might not be suitable for pharma's other partnerships, the importance of defining the investment model is fundamental to achieving long-term aims.
You can read more about how we build strategic partnerships with pharma by reading this blog post: Partnering in Digital Health: What Pharma Can Expect When Working With smartpatient
Delivering a Quality Product or Service
The second principle of successful pharma partnerships in digital health is delivering a product that provides real-world value to key stakeholders, such as patients and healthcare professionals. Pharma services running on our MyTherapy platform are clustered into four distinct categories, each of which has clear value propositions.
Patient Support
Digital patient support programs running on MyTherapy can be configured to meet the needs of patients living with a particular disease or taking a certain treatment. Such programs can be used as digital companions during clinical trials, help patients safely navigate the treatment initiation phase, and act as tools for long-term adherence and persistence support.
Visit our Patient Support page.
Activation & Education
Pharma can run campaigns through the MyTherapy app, reaching highly targeted patient communities. These campaigns can serve any number of purposes, including patient activation and education topics.
Visit our Activation & Education page.
Connected Devices
Thanks to ISO 13485 and ISO 27001 certification, MyTherapy can also act as a platform for connected devices, such as digital therapeutics or software as a medical device (SaMD).
Visit our Connected Devices page.
RWE & Data
MyTherapy generates a vast amount of anonymous patient data on practically any product on the market, which can help pharma understand real-world usage. Furthermore, custom surveys can be conducted among specific patient populations, helping pharma fill knowledge gaps quickly and efficiently.
Visit our RWE & Data page.
Regardless of the nature of the service we provide our pharma partners, the topic of value generation is one that is always discussed. For pharma to enter into any digital health partnership, a clear and measurable value proposition is a prerequisite for success, scalability, and sustainability.
Speak to Us About Value-Based Strategic Partnerships
At smartpatient, our growth over the last decade has been built off strategic partnerships with pharma, rather than investment from venture capital firms.
This approach has driven us to deliver digital health tools that provide genuine, measurable value to some of the biggest names in pharma. We are continuing to develop our MyTherapy platform to meet our partners' needs, helping them support patients, HCPs, and other stakeholders within the industry in a variety of ways.
If you would like to speak to us about how you can achieve your digital health ambitions in 2024 by building on our MyTherapy platform, don't hesitate to book a meeting.