Patient Activation & Education: The Benefits of Running Content Campaigns on MyTherapy
Patient activation and education are critical topics for pharma. Running content campaigns on MyTherapy can help pharma reach millions of users and provide high-quality and compliant information to patients. Find out how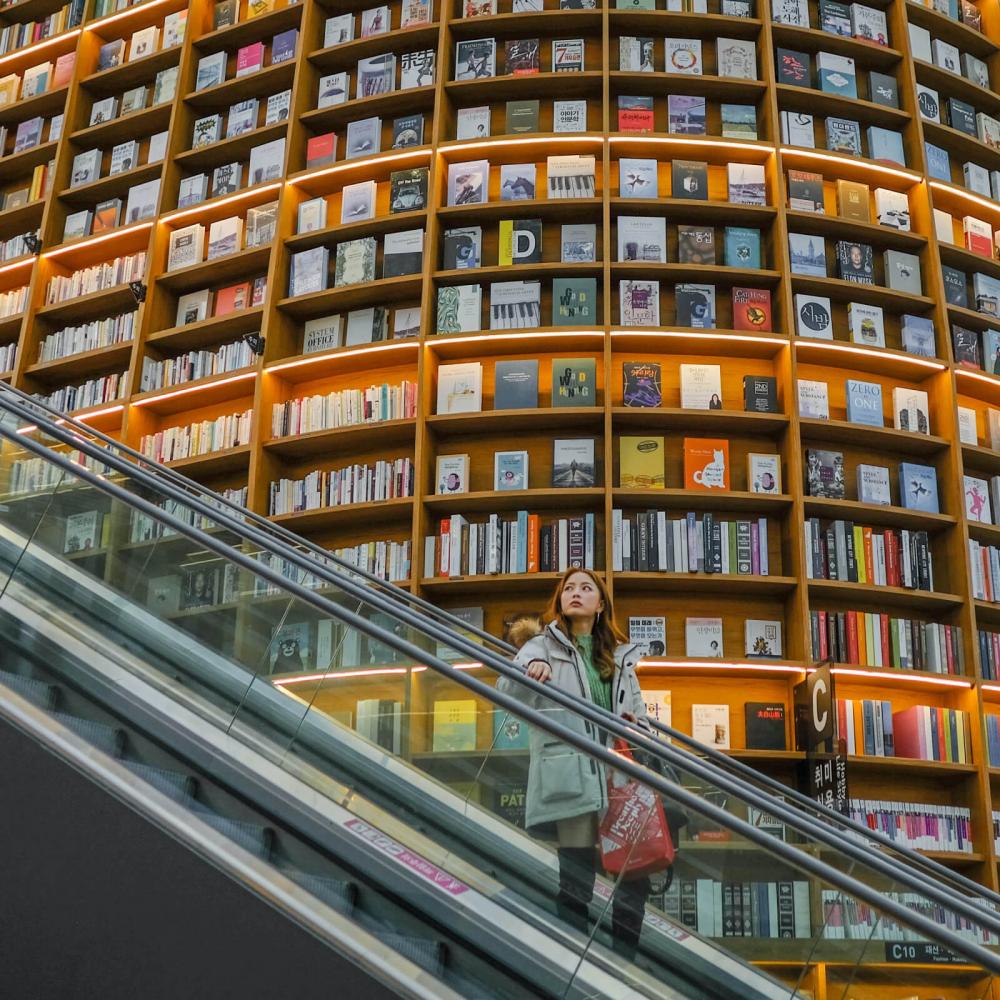 Patient education and activation are essential topics for pharma; high-quality, targeted content campaigns can boost patient outcomes
MyTherapy's userbase means pharma can run content campaigns that reach the right patients, making metrics such as clickthrough rates meaningful KPIs
Advertising restrictions cannot put off pharma – educational content doesn't need to be promotional and can
Improving patient education and awareness through campaigns is an effective way to bridge the existing education gap and encourage patients to take a more active role in their treatment and healthcare issues. Content campaigns can also help tackle issues such as undertreatment and counter problems such as misinformation. To be effective, however, content campaigns need to reach the right people. Read how pharma can run content campaigns on MyTherapy and target specific user groups.
Why Patient Education & Activation Matters
In recent months, we have run surveys among MyTherapy users living with chronic diseases, including asthma, psoriasis, and multiple sclerosis. These surveys help us shape our new range of disease-specific modules designed for our patient communities, which you can learn more about here.
Furthermore, these surveys uncover insights from a broad patient population. One such insight is that less than a quarter of people living with psoriasis consider completely clear skin to be a treatment priority. Why? We believe a key reason is that patients do not consider completely clear skin to be a realistic treatment goal, despite it being achievable for most people. This theory is supported by other research carried out, which we discussed in more detail here: Psoriasis Treatment Survey: Why Do Less Than a Quarter of Users Prioritize Clear Skin?
In this case, a lack of awareness regarding the efficacy of new psoriasis treatments means many people are undertreated. It is precisely the situation that patient education campaigns can help improve. Patient education can prompt patients to take a more proactive role in their treatment and healthcare management by providing reliable information that they may not be getting from other sources (as discussed in another blog post: Undertreatment in Psoriasis: Why Digital Patient Education is Vital for Pharma)
Addressing undertreatment is only one of countless ways content campaigns can help educate and activate patients. Addressing topics such as handling side effects or debunking myths (e.g. surrounding vaccinations) can influence patients' behavior and lead to better outcomes.
Running Content Campaigns on MyTherapy: Patient Access & Measurable KPIs
One of the biggest issues pharma has when it comes to running education and awareness campaigns is patient access. By running content campaigns on MyTherapy, pharma can reach millions of users on a platform they already use, most of whom engage with the app multiple times per day.
Along with the aforementioned disease-specific modules, content can be pushed to specific demographics (such as those taking a certain type of medication living in a particular region) based on anonymous data collected within MyTherapy.
This adds great value to pharma, as when it comes to measuring KPIs such as clickthrough rates (CTR), you can be confident that the numbers are not merely vanity metrics – the content is reaching the right patients. Rather than spending vast sums of money on broad campaigns with little targeting, this approach makes the business case for running content campaigns on MyTherapy more compelling.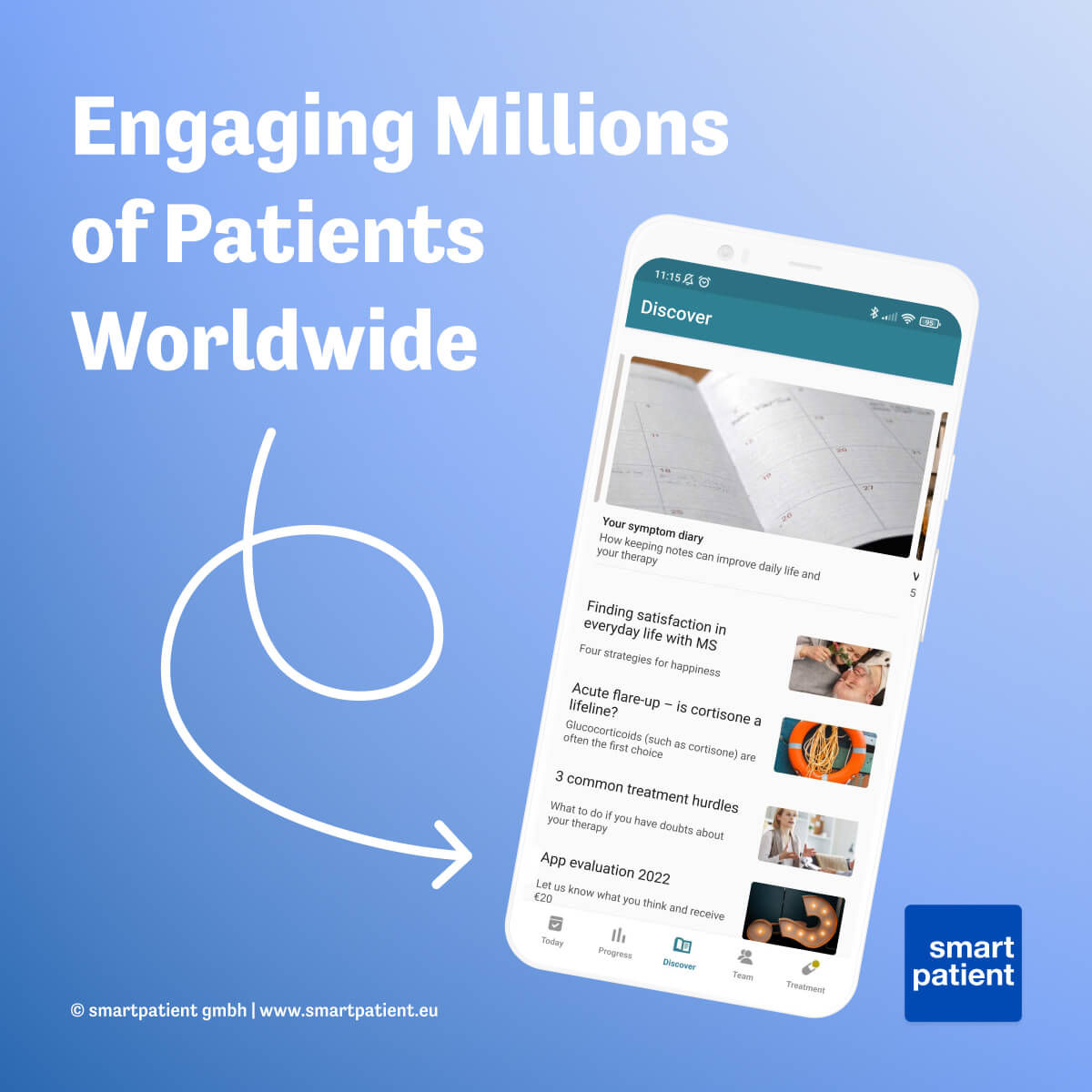 Compliance Shouldn't Put Pharma Off
One of the biggest topics that arises when we discuss content campaigns with pharma is compliance. However, it is perfectly possible to run education and awareness campaigns without straying over the line into the territory of promotional content.
The topics that can be addressed with content campaigns are vitally important. Compliance is no reason for pharma to not provide patients the utmost support.
The keys to ensuring content is compliant are understanding the regulatory environment in markets around the world and having experience with Medical, Legal, and Regulatory (MLR) reviews. We discussed the issue of MLR reviews in more detail here: Pharma Patient Engagement: 5 Factors for a Painless MLR Review
Understanding compliance issues helps us run content campaigns for some of the biggest names in pharma, allowing them to tap into our disease communities and deliver relevant, reliable, and compliant educational content to patients. If you want to learn how you can use MyTherapy to help bridge the education gap, don't hesitate to get in touch.