German eRx: How Pharma Can Tap into the Business Potential of E-prescriptions
Electronic prescriptions are coming to Germany and will be made compulsory for the >70 million people covered by public health insurance. Read why pharma companies driving the uptake of e-prescriptions not only helps their patients, but also makes a compelling business case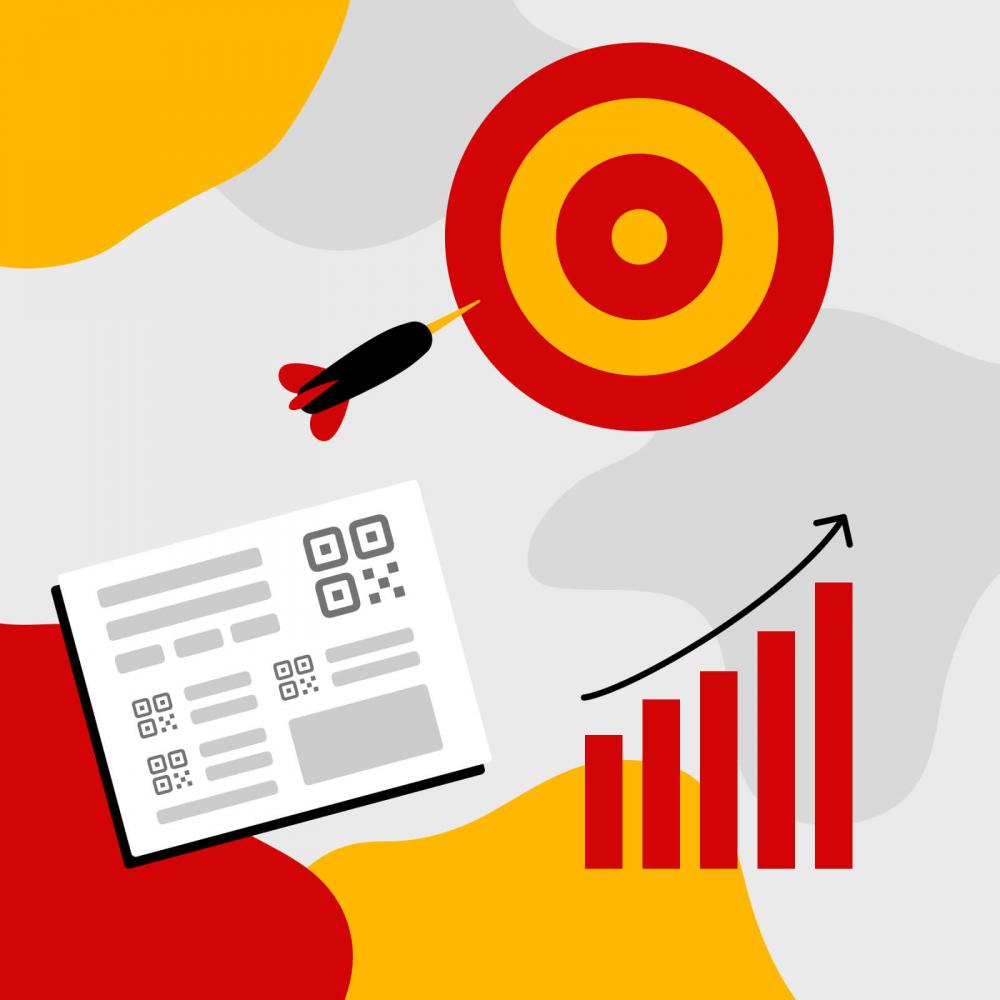 Electronic prescriptions will become the new default in Germany in the near future
E-prescriptions help improve refill rates and medication adherence; beyond improving patient outcomes, this is a massive business opportunity for pharma
Pharma companies should take a proactive role in driving e-prescription uptake, helping their patients and themselves
Electronic prescriptions (e-prescriptions or eRx) are being rolled out across Germany and are expected to become mandatory across the country next year. While a lot of the focus is on healthcare professionals, pharmacies, and patients, little is being made of what this means for pharma. Read on to find out how e-prescriptions allow pharma to deliver greater digital support to patients and hold significant business potential.
E-prescriptions Are Becoming the New Default in Germany
Electronic prescriptions have long been planned in Germany, but the rollout has been hampered by delays. At the end of May 2022, the Federal Ministry of Health (BMG) announced that it would be making it advisory – perhaps compulsory at a later date – for healthcare providers to issue e-prescriptions in the states of Westphalia-Lippe and Schleswig-Holstein from September.
The rollout is expected to be extended to additional states in December before a national rollout in early 2023.
This means that within the next year, e-prescriptions are likely to become the new default for anyone covered by public health insurance, which is over 70 million people (90% of the population). You can read more about the rollout of e-prescriptions here:
Beyond Patient Outcomes: The Business Potential of eRx
The greatest potential of e-prescriptions is to help improve patient outcomes by increasing adherence, thanks to e-prescriptions removing an administrational barrier that stands between patients and their medications. E-prescriptions don't get lost and give patients greater flexibility when purchasing their medications by making it easy to buy online.
E-prescriptions also help reduce prescription errors.
As a result, it's been found that 94% of e-prescriptions are picked up compared to previous benchmarks of 75%-80%
– Source: E-Prescribing Enables Pharmacists to Improve Medication Adherence
Beyond improving patient outcomes, the business potential for pharma is plain to see. In the very first entry on this blog, we discussed how even modest improvements in medication adherence and persistence can drastically improve annual sales.
In that blog post, we looked at typical adherence and persistence rates and found that increasing adherence by 10% or persistence by a month and a half could increase annual sales of a drug by as much as 20%. A more modest increase of both (adherence by 6% and persistence by half a month) yields the same result.
In e-prescriptions, pharma has one of the most effective tools for increasing adherence at its disposal.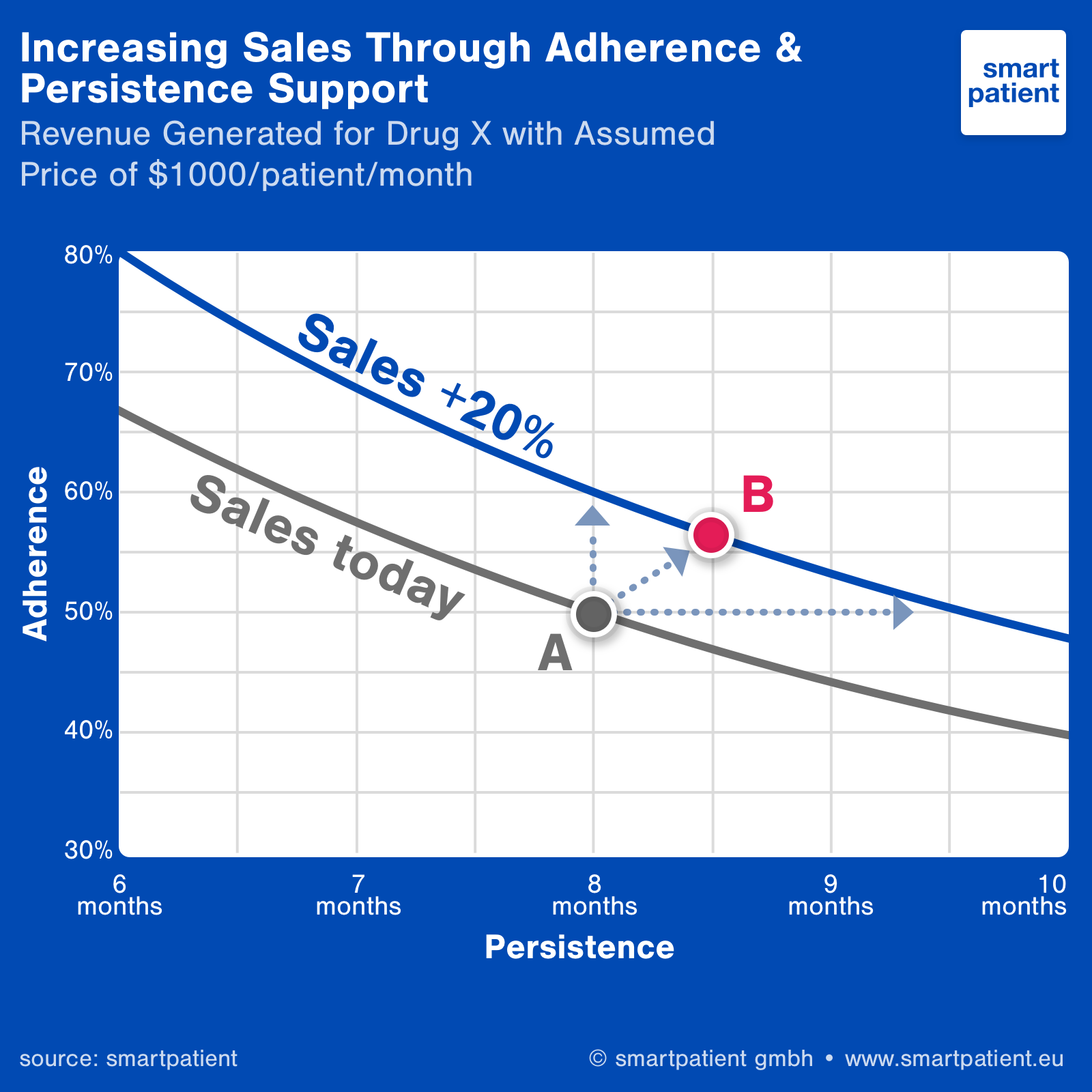 Build Digital Patient Support with eRx Built-in
While it will soon be mandatory for healthcare providers to issue electronic prescriptions in Germany, patients will still be able to have them printed and use them more or less like regular paper prescriptions. This is where pharma has a role to play. The potential of e-prescriptions to increase refill rates and adherence lies in patients using them digitally.
This is where providing a simple, intuitive, and seamless eRx experience is vital.
We recently introduced eRx functionality into MyTherapy. The feature allows patients to store e-prescriptions in an 'eRx wallet' and either fill them online or find a local brick-and-mortar pharmacy.
Including eRx functionality in MyTherapy adds another element to the medication and health management capabilities of the app. For pharma, MyTherapy acts as the platform for the digital patient support programs we create for our partners. This means that German eRx support – along with all of MyTherapy's other features – comes built into each and every program we deliver. We can then create custom disease- and drug-specific modules to meet the needs of your patients.
If you want to learn more about building effective and engaging digital support for your patients, don't hesitate to book a meeting or complete our contact form.