Introducing E-prescriptions in MyTherapy: Providing a Seamless Refill Experience
Electronic prescriptions (e-prescriptions or eRx) will soon become the default for tens of millions of people in Germany. Read why we are integrating eRx into MyTherapy, how it provides a seamless refill experience for users, and why it is important for pharma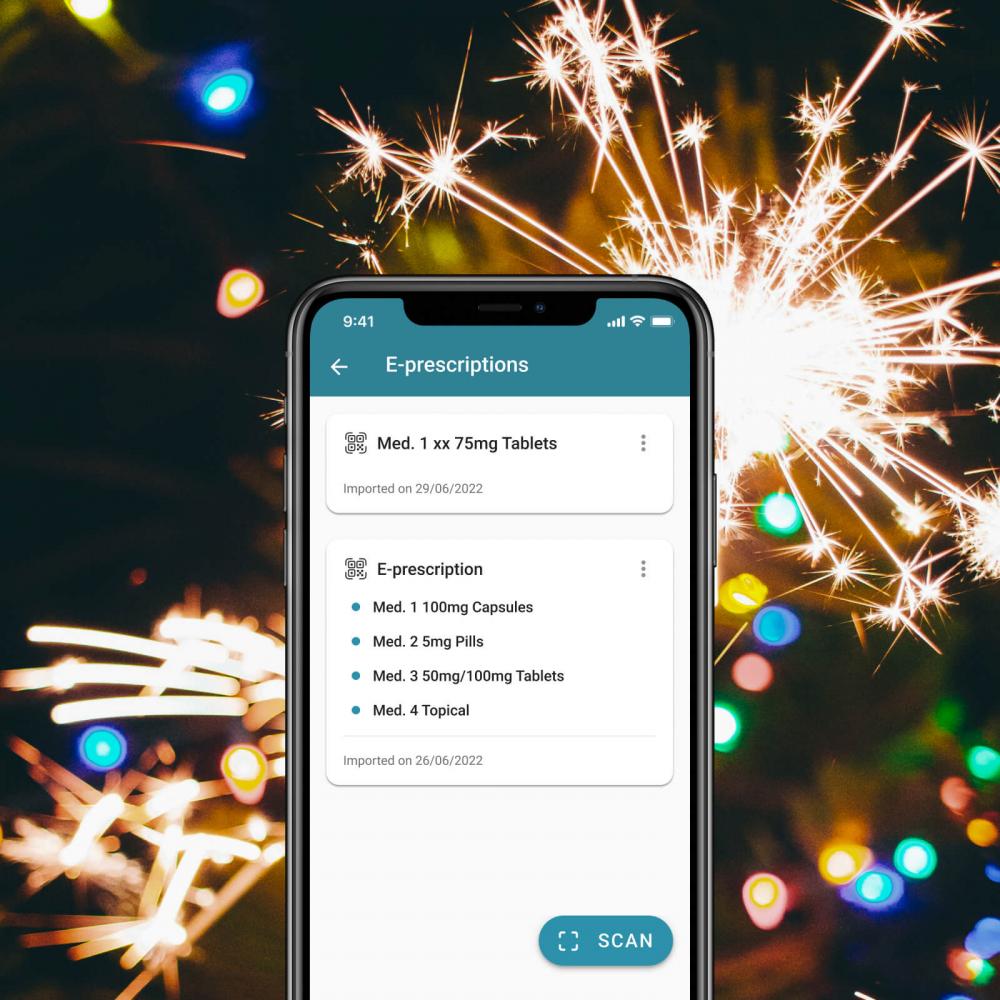 Electronic prescriptions will soon become compulsory in Germany, making it the default method for over 70 million people with public health insurance
MyTherapy's new eRx feature makes for a seamless refill experience, with users able to easily order online or fill their prescriptions in a brick-and-mortar pharmacy using the eRx wallet
The integration of eRx in the digital patient support programs we build on MyTherapy means pharma can drive adoption, increase refill rates, and help improve adherence
The rollout of electronic prescriptions (e-prescriptions or eRx) is being accelerated in Germany. In the next 12 months, e-prescriptions will likely become mandatory for prescriptions made for anyone with public health insurance, which is over 70 million people (90% of the population). You can read why this matters for pharma here: E-Prescription Roll-out in Germany: 6 Things Pharma Needs to Know
E-prescriptions can benefit both users and our pharma partners, which is why we are introducing an 'eRx wallet' into MyTherapy. Read on to find out why it matters to you.
Introducing eRx in MyTherapy for a Seamless Refill Experience
The introduction of the eRx feature in MyTherapy helps create a seamless refill experience and compliments other features, such as the itinerary tracker.
Users can simply scan the QR code that is on their e-prescription and MyTherapy will store it in what we are calling the 'eRx wallet.' The wallet can contain multiple e-prescriptions and each e-prescription can contain multiple medications. Users can rest assured that their e-prescriptions are stored safely and securely in their eRx wallet.
Users can search for local pharmacies and display their e-prescriptions from the eRx wallet to fill them as normal.
Alternatively, users can fill e-prescriptions online with just a few clicks. Being a part of Shop Apotheke, one of Europe's largest online pharmacies, means that we have been able to make this process extremely quick and easy. In many cases, the medication(s) are delivered the next day.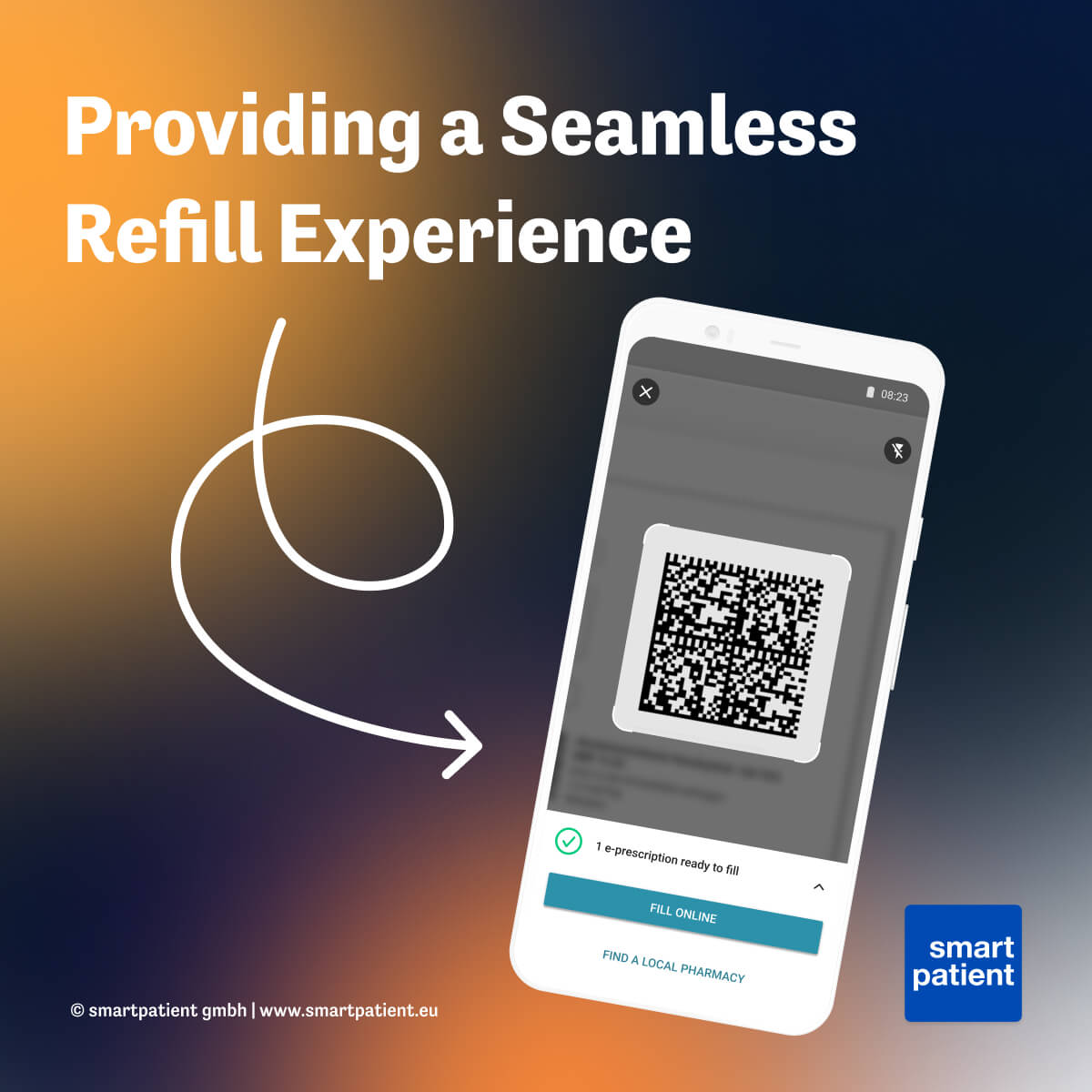 The arrival of follow-up e-prescriptions is expected in Germany next year. This will allow healthcare professionals to create e-prescriptions that become active at a later date, meaning patients can go ahead and refill their medications without needing to get another prescription. This is hugely valuable to people living with chronic diseases and makes 100% refill rates possible. We are already working on ways to support follow-up e-prescriptions in MyTherapy when they are launched, which is expected to be in 2023.
Why We Are Introducing eRx in MyTherapy
Our primary aim for MyTherapy is to provide the best user experience and to support patients with their daily health and medication management. We see e-prescriptions as a significant piece of the puzzle.
Where medication reminders can help patients never miss a dose, a seamless eRx integration helps ensure they never miss a refill.
Our experience and expertise in UX design – built off the back of hundreds of MyTherapy releases – allow us to offer a simple and intuitive eRx feature. Furthermore, being a part of Shop Apotheke means we can integrate an ordering experience that takes the stress out of filling prescriptions.
What Does This Mean for Pharma?
As with all features built into MyTherapy, the digital patient support programs and patient services we build for our pharma partners will contain the eRx functionality. This is hugely beneficial for pharma. Our partner programs are typically designed for people living with chronic diseases, for whom medication adherence is vitally important.
As discussed in our previous blog post, e-prescriptions help drive medication adherence and refill rates. This can help pharma support its patients and improve patient outcomes.
From a business perspective, increasing refill rates gives pharma a greater return on the investment required to launch and maintain a digital platform.
For years, we have been running highly effective patient services for leading life science companies around the world who want to tap into our outstanding engagement (many users are active on MyTherapy up to 6 times a day). The addition of eRx makes MyTherapy an even more powerful platform for delivering highly effective patient support, benefiting both our users and our industry partners. Sound interesting? Don't hesitate to get in touch.