Achieving ISO 27001 Certification: Why Our Latest Milestone is Good News for Pharma
smartpatient recently achieved ISO 27001 certification, demonstrating that our information security management system has policies and procedures in place to keep information safe. Read why this is good for our pharma partners and strengthens our ability to offer meaningful and impactful digital services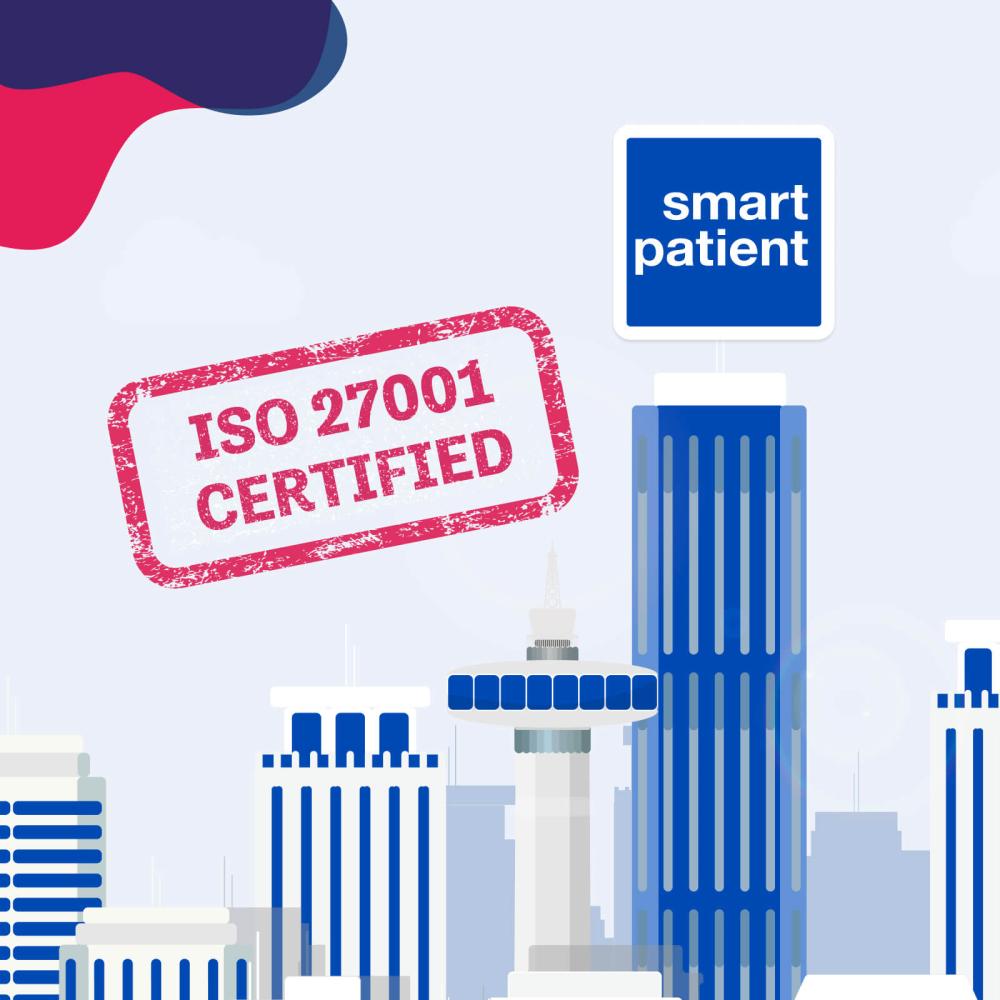 smartpatient recently achieved ISO 27001 certification, passing an audit with zero non-conformities
Certification is a testament to the information security management system we have developed over the years
ISO 27001 certification is valuable in complying with stringent regulations relevant to particular digital health solutions, such as DTx & SaMD
smartpatient recently achieved ISO 27001 certification, passing an audit with zero non-conformities. The certification is the culmination of years of work that has gone into developing an information security management system (ISMS) with policies and procedures that allow us to safeguard sensitive data. Along with protecting information, ISO 27001 certification demonstrates our data protection compliance, which can be hugely valuable in gaining approval for digital health solutions with strict regulatory requirements, such as Digital Therapeutics (DTx) and Software as a Medical Device (SaMD) programs.
Why ISO 27001 Certification is Good News for Our Partners
ISO 27001 certification is the result of external audits of our information security management system, which we have strived to make as secure as possible over the years. We deal with sensitive information from our pharma partners along with healthcare data from patients, so having policies and procedures in place that protect this information is of the utmost importance. Passing the audit with zero nonconformities is a testament to the measures we have taken to ensure our employees are trained in handling data while also having procedures in place to protect our systems from cybersecurity threats.
For our pharma partners, it provides peace of mind that working with smartpatient means working with a company with an ISMS of the highest standard.
Furthermore, ISO 27001 is a demonstration of our data protection compliance. With our MyTherapy platform being capable of running Digital Therapeutics and Software as a Medical Device components, this certification can be extremely valuable in navigating global regulatory waters pertaining to such digital health initiatives.
Certification is Not the End of the Journey
Achieving an ISO 27001-compliant ISMS, alongside our ISO 13485-certified quality management system, enhances our ability to run a range of pharma services on our MyTherapy platform.
Passing the audits necessary for these certifications is a reflection of the work we have done to have the policies and procedures in place that allow pharma to have confidence when partnering with smartpatient. Nonetheless, we are fully committed to continuously improving these processes wherever possible.
Our in-house compliance team is dedicated to ensuring we provide our partners with the best and most secure service possible. This mentality is fundamental to working alongside partners to create digital health tools that work for them and their patients.
Talk to Us About Building on MyTherapy
ISO 27001 certification for our ISMS, alongside our ISO 13485-certified QMS, is a reflection of the two-pronged value proposition we offer our pharma partners. On the one hand, our MyTherapy platform acts as the Operating System for a diverse range of pharma services, including patient support programs, education and activation campaigns, and connected devices. We strive to develop a product that engages patients and delivers a measurable impact for our pharma partners.
On the other hand, we operate in a manner that ensures our policies and procedures allow us to deliver the best service to our partners and, crucially, that sensitive data and information are handled appropriately.
If you want to speak to us about how you can benefit from our product and processes to run effective patient services on our MyTherapy platform, book a meeting now.