Global Patient Support: How we Aim to Make MyTherapy Accessible to Everyone
Accessibility is key to our ambition of making MyTherapy to available to anyone living with a chronic disease worldwide. Read 3 lesser-known steps we take to make MyTherapy as accessible as possible and why this makes it the ideal platform for pharma's digital patient support offerings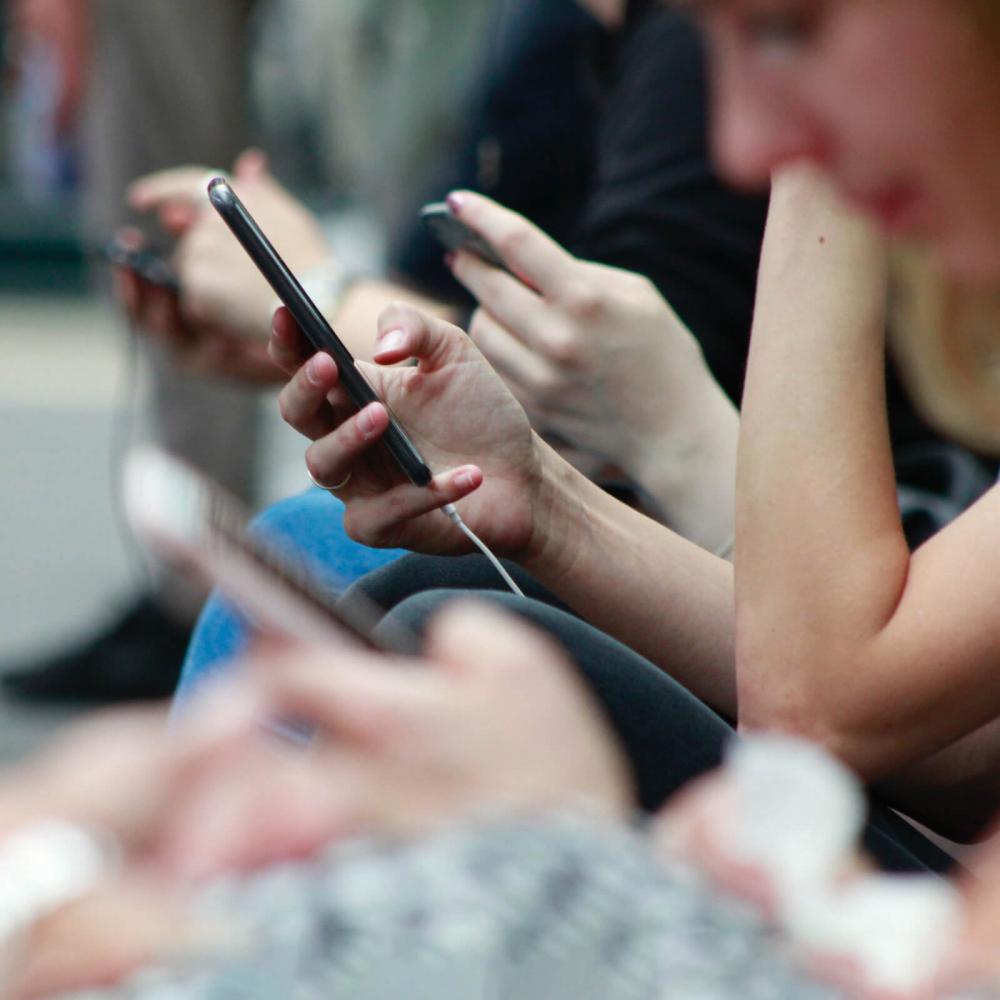 Making MyTherapy accessible to anyone living with a chronic disease helps us support millions of patients worldwide
Steps we take to increase accessibility include supporting older operating systems, making the app available in 27 languages, and regularly aiming to improve efficiency
Beyond supporting millions of people, these steps help make MyTherapy the ideal platform for pharma's digital patient support programs
Since its launch almost a decade ago, the idea behind MyTherapy has been to support anyone living with a chronic disease. Accessibility is, therefore, at the heart of everything we do when developing the app. In this article, we discuss three of the less obvious steps we take to make MyTherapy accessible to as many people as possible worldwide, helping support users with their treatment management while making it the optimal platform for the digital patient support program we develop for our pharma partners.
Supporting Older Devices for the Long Run
Google and Apple generally release new versions of their mobile operating systems (OS), Android and iOS, each year. For app developers, supporting old versions of Android and iOS requires testing and maintenance, so deciding where to draw the line requires careful consideration. Drawing that line means that users of no-longer-supported operating systems can continue using the version of MyTherapy they have installed but will no longer receive updates.
With millions of patients around the world using MyTherapy and our partner programs to help manage their treatment, we make every effort to support as many users as possible. For Android, support goes back to version 6, known as Marshmallow, which was released over 7 years ago in October 2015.
Of the active MyTherapy users in the last 30 days, 562 are running the app on an older version of Android, accounting for less than 0.1% of total users.
When it comes to iOS, support goes back to version 14, released in June 2020. Adoption of new versions of iOS is generally much quicker than Android, with fewer old devices remaining in use, which is one of the reasons support does not go as far back. Despite this, only 0.35% of iOS users in the last 30 days have been using a version that is no longer supported.
Support for 27 Languages (And Counting)
Aside from supporting older devices, one of the most important aspects of driving accessibility on a global scale is supporting many different languages.
At the moment, MyTherapy is available in 27 different languages, including Bulgarian, Catalan, Hebrew, Persian, two varieties of Norwegian (Bokmål and Nynorsk), and many other languages that are not widely supported by international apps. Combined, the languages supported by MyTherapy are spoken natively by around 40% of the global population. Taking into account the prevalence of languages such as English, French, and Chinese (available in both Simplified and Traditional) as second languages, MyTherapy is accessible to billions of people globally.
The translations are done using a combination of in-house native speakers, AI, and professional translation services, with all of the work overseen by our localization team.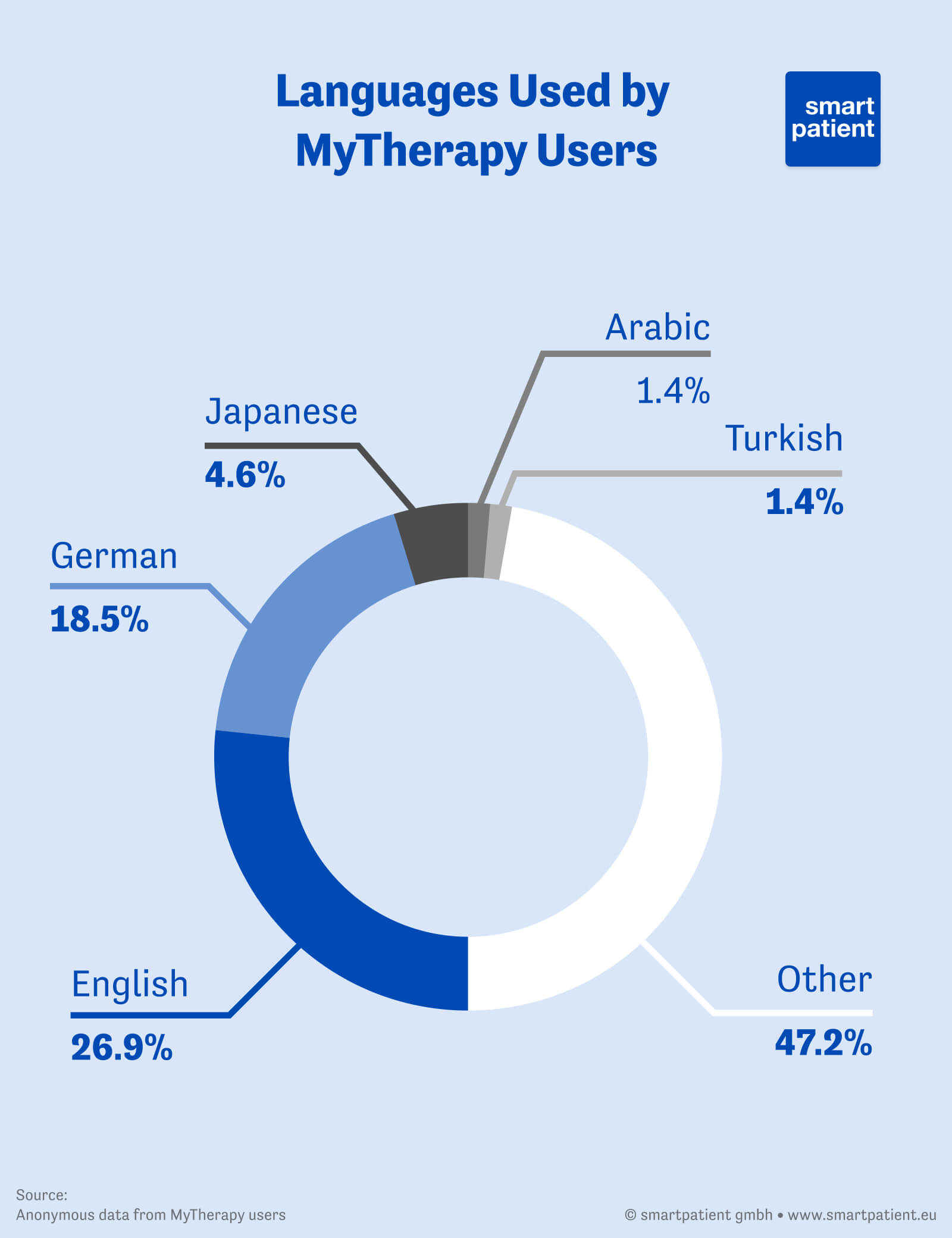 Refinement, Refinement, Refinement
"Software bloat" is a well-known term in software development, whereby updates can make a program or app become slow and power-hungry while requiring more memory and processing power.
There are plenty of causes for software bloat, ranging from the implementation of unnecessary features to the choice of coding language and development tools.
While software bloat can be a nuisance for many people, it can also make apps unusable for those using older devices or entry-/mid-level phones. That is one of the reasons why our development teams are regularly challenging themselves to refine the app wherever possible. In an interview published last year, one of our iOS developers explained how overhauling the app's architecture helped cut boot time in half and increased the efficiency of the platform to support our partner programs for pharma.
Beyond that, the teams have the freedom to experiment with new tools and technology that can help improve the speed of the app, make it less resource-hungry, and as small as possible in terms of storage space required. While these steps are beneficial for every user, it helps make the app accessible to those using older or less powerful devices.
Why Accessibility Matters to Pharma
Making MyTherapy accessible to as many users worldwide is one of our core commitments, allowing us to help millions of people worldwide manage their treatment safely.
For pharma, digital patient support programs built on MyTherapy can be scaled to countries around the world, including developing nations. This scalability not only allows pharma to support more patients around the globe but can help deliver a greater return on investment by unlocking the wider potential of any given digital program.
If you want to speak to us about building accessible and scalable patient support programs on our MyTherapy platform, don't hesitate to book a meeting.