Patient Support in MS: The Service That Nobody Uses?
Despite countless efforts, pharma's digital patient support programs and apps remain largely unused and are rarely maintained. The problem goes beyond a lack of digital capabilities; to effectively reach patients, pharma needs a new operating model for patient support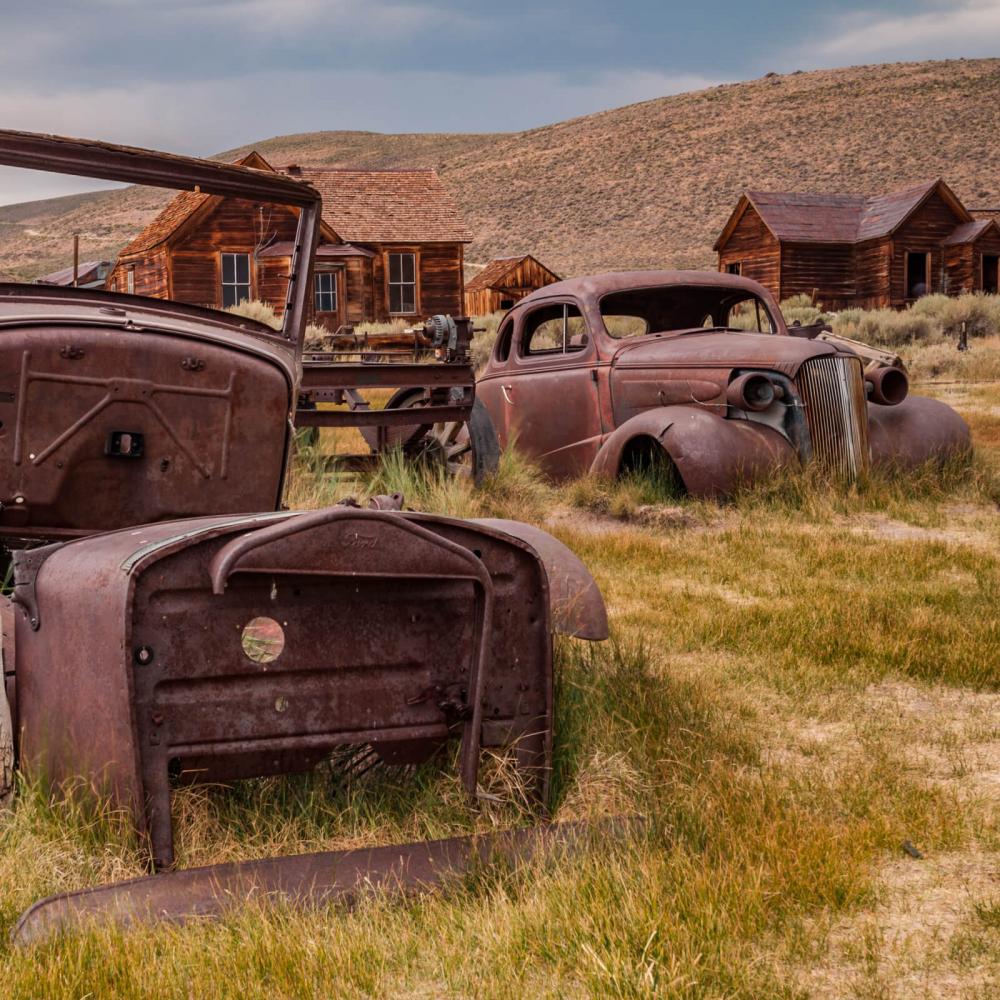 An analysis of pharma's patient support apps for MS suggests minuscule user uptake, despite MS being one of the best-developed therapeutic areas for patient apps
Pharma regards HCPs as their customers and thinks in year-long product release cycles. They are simply no set up for establishing a patient-facing app
It is time for pharma to stop trying to 'own patients'. Instead, the industry should provide education and support safety where patients are actually spending their time online
Pharma has long understood the value of supporting patients. They embraced digital technology's promise of greater patient engagement and reach early on. And amongst all therapeutic areas, multiple sclerosis has proven to be the #1 testing ground for patient support innovation. There are few therapeutic areas in which pharma launched more digital patient support offerings and apps than in MS. Judging by patient uptake, they have failed miserably. Apparently, while 'owning the patient' sounds compelling in pharma's strategy presentations, most people prefer not to be owned. Instead, it is time for pharma to acknowledge the reality of digital: It is much easier to engage people where they already are than convincing them to come your way.
Pharma's MS Patient Support: The Services Nobody Uses
Teva's Copaxone iTracker® 2.0 has a 1.5-star rating on both Apple's App Store and Google's PlayStore, from 171 and 153 reviews, respectively. Since its launch in 2018, the iPhone version has received four updates, the last of which came in October 2020. The Android version was last updated in July 2019. The company's German app, Aktiv mit MS has fared a little better, with a 4.1-star rating from around 300 reviews.
SymTrac™, from Novartis, has garnered a 2.6-star rating from 11 reviews on the App Store and Bayer's myBETAapp achieves a 3.7-star rating from 144 reviews on the PlayStore. Other apps, such as Almirall's LifeandMS, have long since vanished. While Aby (US and Canada) and Cleo (Europe), from Biogen, represent a more successful foray into the app market, they were not the company's first efforts having arrived after the likes of MySidekick™ for MS.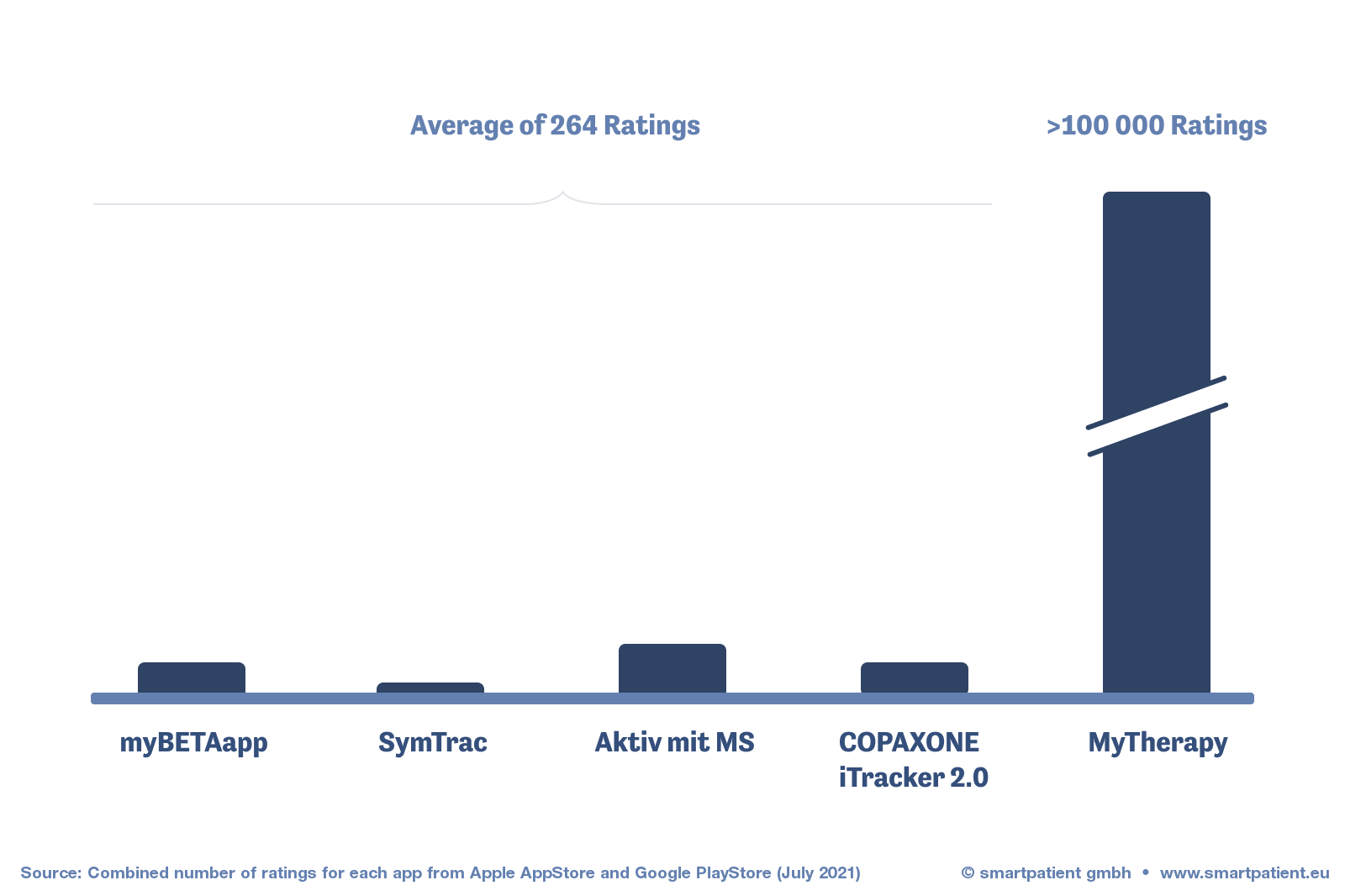 The story is the same for the majority of pharma companies that offer patient support apps for people living with MS; for every successful effort, there are far more that fail to gain any significant user adoption or acceptance. This rings true of pharma apps in general; according to a 2017 study from Deloitte, of the hundreds of apps produced by the top 12 pharma companies, just five account for over 50% of the downloads.
With COVID accelerating the digitization of healthcare as a result of social distancing, pharma finds itself at something of an inflection point. Despite years of effort and countless unsuccessful attempts and despite patients expecting comprehensive digital support services, pharma's apps are hardly adopted. The reasons, it turns out, are manifold.
Not just a Credibility Problem: Is Pharma Doomed to Fail in Patient Engagement?
The aforementioned study from Deloitte also found that only 32% of patients trust apps produced by pharma companies. And while other surveys suggest there is more acceptance of pharma patient support programs, pharma appears to be falling short when it comes to marketing their services to patients.
The same can also be said of pharma's marketing efforts towards HCPs, whose views are vital for the uptake of patient support services. Many HCPs are either unaware of the existence of digital programs or are skeptical of their benefits to patients. With pharma's HCP engagement still heavily focused on products rather than real-world outcomes, there seems to be little progress in bridging this gap.
Beyond credibility, pharma struggles with a structural mismatch between a patient-centric, digital product and the way the industry works.
1. For pharma, HCPs are the customers. Pharma's business model does simply not foresee continuously investing in user (=patient) acquisition. And without a line in the controller's spreadsheet, there will be no continuous user acquisition.
2. While pharma's patient initiatives are projects with limited budgets, they are competing against patient-facing products that are set up for continuous improvement and investment.
3. Even if pharma takes a product mindset, they lack digital capabilities. The release cycle for apps like MyTherapy is 4-8 weeks, the one for drugs is more like 5-15 years.
4. Pharma thinks in franchises. Patients don't. As a result, pharma often struggles with or even actively ignores many of the users' needs as our earlier analysis has shown.
Pharma seems neither set up to deliver a good patient experience nor to generate meaningful traction with patients.
Summing up, there seems to be a pattern underlying pharma's miserable track record when it comes to user adoption. It is time for pharma to rethink the operating model.
The Patients Are Out There. Why Not Engage Them Where They Are?
Long gone are the times when patients were not using the internet. Like anyone else, the vast majority of people living with diseases are online each and every day, be it for reading the news or shopping online. And of course, they are also managing their health online: They are researching on Google, they are scheduling doctor appointments, they may engage in patient communities, and they are doing everything that their disease and their treatment puts upon them - more or less.
It turns out that there are places where a lot of patients spend a lot of time.
Take the MyTherapy app as an example. It has been developed over the course of hundreds of iterations and has millions of users around the world. People engage with it several times per day to manage their medications, keep track of their well-being, or check in with their care team. By offering product-specific modules within the app, pharma can educate their patients and support them in safely and adherently taking their specific medication within a proven and truly engaging app experience. But how do patients become aware?
Already in its generic version, MyTherapy is seeing massive traction across therapeutic areas. With the launch of disease-specific modules for Multiple Sclerosis, Psoriasis and other diseases, MyTherapy is further growing its user base in areas with a high need for disease-specific education and support. For pharma, this opens new possibilities for supporting patients who have been prescribed their treatments and educating a large group of patients living with a specific disease.
If this sounds interesting to you, please don't hesitate to contact us and find out how we can help you reaching and engaging patients in your therapeutic area.