Meeting FDA Requirements: Launching Digital Patient Support Programs in the US
Our latest digital patient support program to be developed for one of our pharma partners, designed to help leukemia patients, is being launched in the US first. Read what goes into launching a program in the US and how we meet the FDA's regulatory requirements, such as displaying Important Safety Information (ISI)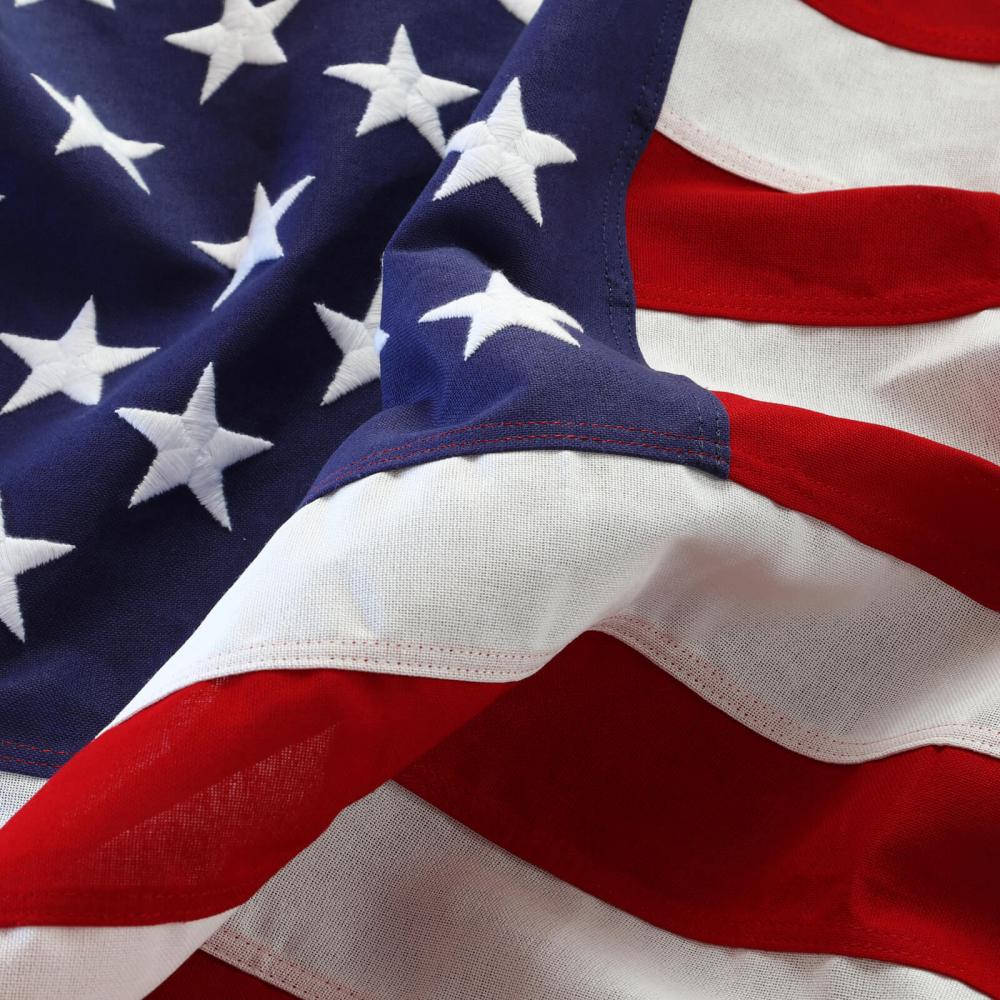 A new partner program will support people receiving a leading targeted therapy for chronic myeloid leukemia (CML) and will first be launched in the US
Launching drug-specific programs in the US means meeting FDA regulatory requirements, including displaying Important Safety Information (ISI) for prescription medications
Global scalability is a key success factor for digital patient support programs. Having the capability to launch in the US creates the opportunity for pharma to reach more of MyTherapy's millions of users
Launching a digital patient support program in the US means meeting FDA's regulatory requirements; for drug-specific programs or modules, this includes the need to display Important Safety Information for the medication in question. This was exactly the case for a recent partner program that we built on our MyTherapy platform, designed to support patients living with leukemia who are receiving one of the leading targeted therapies. Read how we met FDA requirements to launch the program in the US and how doing so reflects our commitment to global scalability.
Supporting People Living with Leukemia
The US is the launch market for a new patient support program built on MyTherapy that will support patients receiving treatment for chronic myeloid leukemia (CML). Users will benefit from the features of the regular MyTherapy app, along with a module designed to meet the daily needs of people living with CML and support them with their treatment.
Product Manager, Daniela Weihermueller, said: "In addition to the regular platform features such as reminders and symptom tracking, users will have access to educational content relating to both CML and the specific treatment these users are receiving. There will be information that is useful for daily life, as well as tools like a custom setup assistant that is designed for this treatment."
MyTherapy users taking the treatment for CML will also be notified of the module and given the option of activating it directly in the app.
"MyTherapy's userbase is in the millions now, so we have users taking almost any medication out there. It's a nice feature to be able to notify users of the new program; otherwise, they might never hear it exists," said Daniela.
Preserving UX While Complying with US Regulatory Requirements
One of the challenges of launching a digital patient support program in the US is meeting the FDA's regulatory requirements. A requirement that is specific to the US is the need to display Important Safety Information (ISI) on pages that refer to prescription drugs, making it a necessity for drug-specific programs.
"One of the challenges is not only to comply with the ISI requirement but to do so in a way that meets our high standards for user experience (UX)," said Daniela. "It covers a lot of the screen, and the solution needs to work on any device a user might have."
"There aren't that many established best practices regarding ISI implementation in apps, so we had to try different ways and figure out what worked. We learned a lot."
The importance of UX design for patient-facing apps is a topic previously discussed on this blog, and poor implementation of the ISI would risk putting users off the program. In addition to the UX challenges, the team had to ensure the ISI could be removed from the module for launches outside of the US.
"We are planning to release the program in other countries where the ISI is not needed. But we need to be really careful with how this works, as we can't run the risk of it not displaying for users in the US," said Daniela.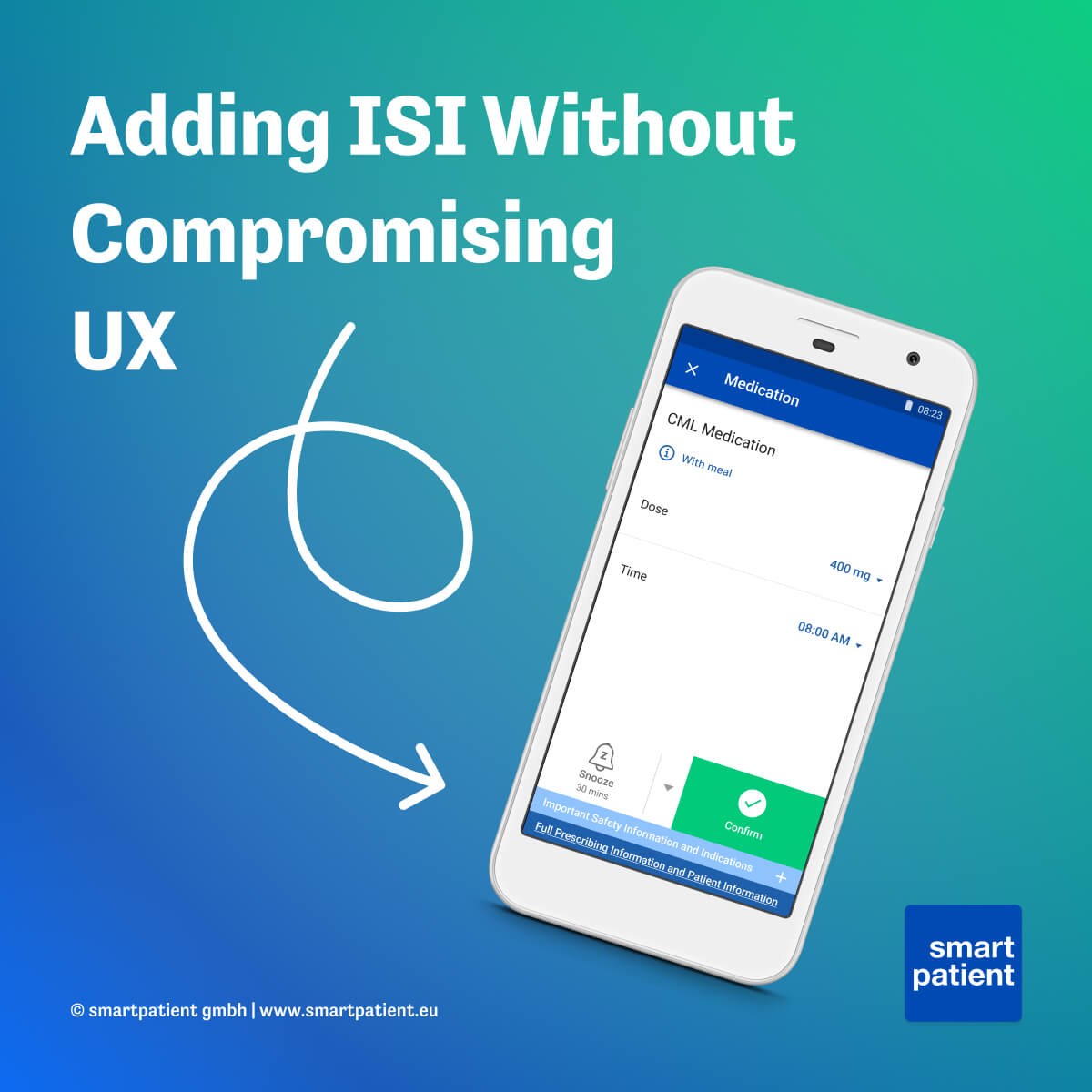 Beyond the implementation of the ISI, the stringent approval processes proved to be another challenge for the team.
"There are always different internal approvals required when working with pharma companies, and there are often two or three rounds of approvals required for each of them. This time, there was the additional aspect of external FDA approval. Communication between us and our pharma partner was very important."
Global Scalability: The Key to Pharma's Digital Patient Support
With millions of users worldwide, MyTherapy is the platform upon which we can build products for pharma that are tailored for specific drugs and diseases. Developing the capabilities to launch in the US and meeting FDA requirements underpins our commitment the offering the global scalability that makes digital patient support such a valuable tool. It is this approach that helps us build global partnerships with companies such as Pfizer and Merck.
Along with the ability to support every major language (including right-to-left) and a modular approach that allows markets to configure programs that best meet local needs, our experience in meeting regulatory requirements and handling approval processes in over 25 countries helps us operate on a global scale, as pharma demands.
If you want to learn more about how you can build on MyTherapy to support patients worldwide, get in touch today.