Digital Pharma: 5 Opportunities Arising from COVID-19
The coronavirus pandemic has led to a broader adoption of innovative digital solutions in healthcare. Can pharma seize the opportunity to establish its digital capabilities?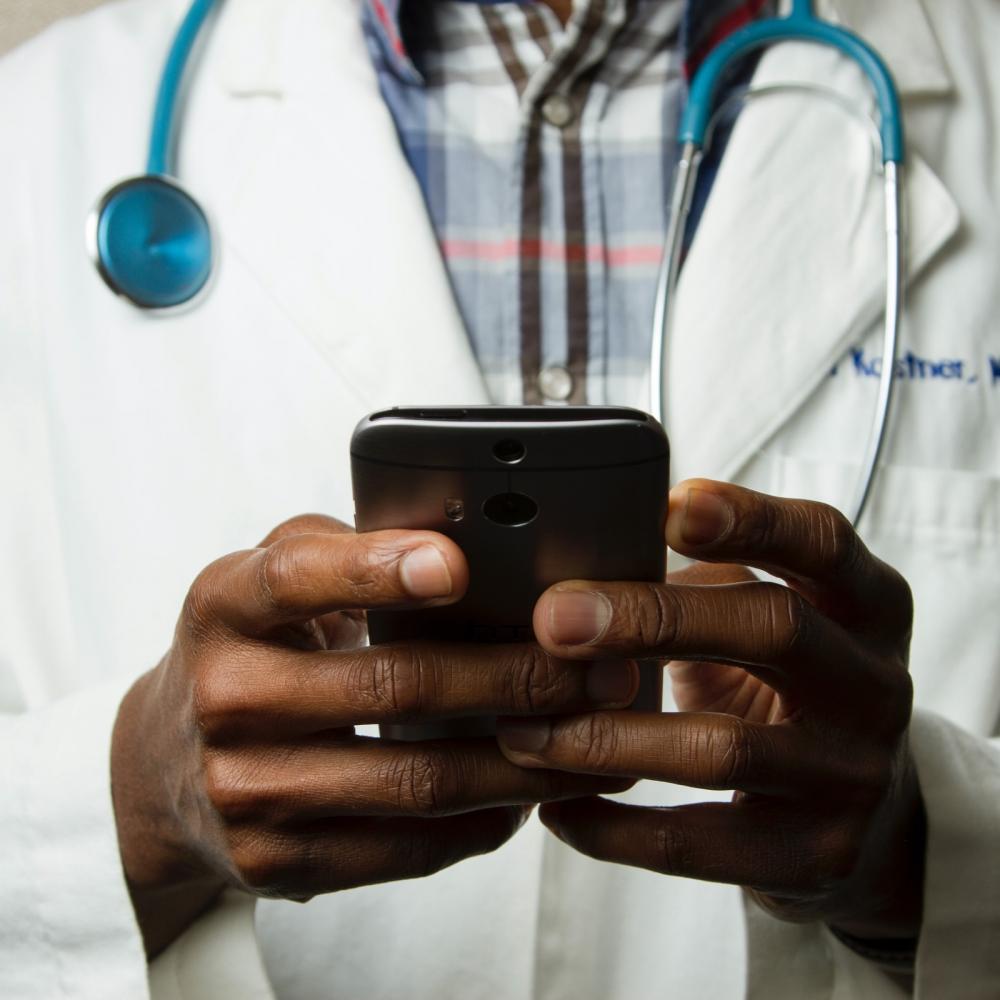 COVID-19 has forced healthcare to go digital. While much is working surprisingly well, virtualized interactions are still coming with teething problems
Physicians and patients are looking for digital solutions to effectively communicate and manage treatments in the new, digital world of healthcare
Beyond new approaches to discussing products, pharma has the opportunity to improve patient safety and adherence with digital solutions for physicians' unmet needs
Since the arrival of the coronavirus, 'social distancing' has become the new normal. Healthcare workers around the world were suddenly required to minimize social contact and focus on the essentials. Out of necessity, the industry turned to digital technology to virtualize interactions. While a lot works better than expected, we are still forgoing many interactions. Talking to physicians, we hear them missing their patients, struggling to stay up to date without congresses, and looking for alternative sources for product information.
For pharma, the cancellation of congresses and the grounding of their field force pose significant challenges. In talking to physicians, we are seeing how COVID-19 has highlighted new, currently unmet needs, for digital solutions and the role they play in working in the 'new normal'. The companies that provide the solutions that meet those needs may be best positioned to win in a post-COVID world. For pharma specifically, we've identified five opportunities to co-shape healthcare stakeholder interaction for the new normal, which will likely remain once the virus has been defeated.
Opportunity #1: Physicians demanding digitally delivered product information. Finally.
When researching on a medication, physicians often rather googled for themselves than adopting pharma's digital information offerings. Then COVID-19 struck, pharma stopped face-to-face visits, and perspectives quickly changed. At the end of March, fewer than 1 in 5 physicians said they had received information from pharma in the past week, despite almost half wanting treatment patient protocols for COVID-19. The methods through which they wanted to receive this information were primarily digital, including email notification, virtual detailing, or simply through website updates.
As lockdowns imposed worldwide largely grounded pharma's reps and MSLs, interactions with physicians plummeted. However, while interactions decreased by 63%, online meetings that are taking place are lasting an average of 17 minutes, compared to a pre-COVID-19 average of just six minutes. Pharma is facing the opportunity of more HCPs realizing that receiving quality information on a product from an expert they trust serves a need that Googling around, at best, only partly fulfills. The flexibility afforded by digital can help ensure that more substantial meetings can take place without the disruption to schedules that face-to-face meetings can cause.
COVID-19 has served to shine a light on an issue that has bubbled away for a while: that pharma needs to improve the nature of the information it is providing HCPs and the digital communication channels it uses to deliver it. The pandemic has acted as a catalyst for greater improvements in this direction, and pharma must ensure momentum is not lost over time.
Opportunity #2: More physicians seeing the value of digital patient support
For physicians and nurses, the pandemic makes it a challenge to initiate patients to a new treatment. Many products require follow-up check-ins to discuss the first weeks of treatment, assess tolerability, and potentially adjust dosage or intake times. Depending on the drug, it may also require training, as is often the case with injectables. Additionally, with most congresses being canceled, doctors struggle to exchange experiences on new, innovative treatments.
Traditional patient support hotlines have their benefits during initiation; however, they are limited in guiding the patient in an everyday setting. Additionally, the requirement to enroll often proves to be a barrier to adoption. Patient support apps are superior in this context, guiding patients through onboarding, reminding them of their intakes, and providing relevant information and education when it matters.
In conversations with physicians, we have learned that a major unmet need is finding a way of closing the feedback loop with patients while minimizing face-to-face interactions. Together with our industry partners, we are implementing patient support app modules that contain one-page reports, conveying to the HCP at a glance how a patient is doing on a particular treatment. Together with personalized educational contents, and, if required, even virtual nurse training, doctors can in many cases safely prescribe new treatments, even if follow-up check-ins may only be possible remotely.
Opportunity #3: Health apps being the 'new normal' for patients
Whereas before the pandemic patients may either have been skeptical of digital solutions or unaware of their availability, COVID-19 has led to a far greater need for them and accelerated adoption.
This is perhaps most apparent in the uptake of services such as telemedicine and teletherapy, which have been invaluable as social distancing and lockdown measures have prevented face-to-face visits. It has allowed patients considered most at risk from COVID-19 to continue communicating with physicians while mitigating the risk of infection.
Additionally, millions of people are consciously using their smartphones to manage their health for the first time with COVID-19 tracing apps. Italy's tracing app was downloaded over half a million times within 24 hours of launching, while Germany's counterpart reached over 12 million people – 15% of the population – within a week.
All of this will prove eye-opening for millions of people. Factor in the additional benefits of increasing accessibility to those living in remote locations or for whom travel is a burden, and the advantages of digital solutions are more apparent than ever before.
As we discussed in a previous blog post, the industry still has some way to go when it comes to digital patient support. The increased acceptance of health apps is both an obligation and an opportunity. Given the current circumstances, patients need support and reassurance around their treatments more than ever and may rely on digital patient support.
At the same time, the opportunity for pharma's patient support apps to reach more patients can boost efforts in tackling issues such as medication persistence and adherence at scale, the effects of which will benefit not only patients, but also pharma themselves.
Opportunity #4: Regulatory fast-tracking enabling global scope for digital initiatives
With the notable exception of countries such as Germany, regulatory and legal frameworks relating to digital health have progressed at a slower rate than innovators would have liked.
With some form of lockdown being imposed in over 170 countries, though, there was an urgent need for regulations relating to digital health to be expedited. China, understandably, was one of the first countries to do so. Other Asia-Pacific nations, including Japan and Australia, followed suit. Elsewhere, the UK and the US are other major countries to have fast-tracked regulations to provide greater access to digital health. In parallel, reimbursement of Digital Therapeutics (DTx) is beginning to become more commonplace.
For pharma, the fast-tracking of global regulations on digital health enables broader roll-outs and thereby improves the RoI on any digital health investment decision. Further, it puts additional emphasis on walking the line between global strategy and market-specific needs. You can read more about how they can plan to do so here: Patient Support Apps: Can Global Ambitions Play Nicely with Local Regulation? And with increasingly clear regulation of Digital Therapeutics, digital health is moving even more towards pharma's core business.
Opportunity #5: Acknowledging the need for channels with quality-controlled content
If they don't know where to turn, patients usually consult 'Dr. Google'. The search engine handles around 70 million health-related queries every minute. It ranks contents by various criteria; however, medical correctness and an appropriate patient voice are not among them. As a result, pharma's patient-directed websites often lose out in terms of ranking vs. more Google-optimized pages.
As the COVID-19 crisis developed, millions of people on long-term treatments, taking drugs such as immunosuppressants, were suddenly thinking that their treatment could be putting their lives at risk. Should they continue taking it? Should they stop? What is the risk? When consulting their search engine of choice, they may have found some information. Most certainly, it was not the content of their medication's manufacturer.
Patients we spoke to living with multiple sclerosis largely turned to patient organizations for answers to these questions. Although largely reliable, though, such organizations reach a wide patient population on an array of different treatments and cannot always provide the specific information patients need.
Patients, therefore, need information around their treatment, but Google is not the answer. For pharma, this means an unmet need for low-touch digital support offerings that patients turn to for quality-controlled information. Adherence apps lend themselves to this task: Patients often use an adherence app several times throughout the day and directly associate them with their treatment. Encouraging patients to turn to these apps rather than Google for support helps pharma ensure the quality, accuracy, and safety of the information they receive.
There has never been a better RoI for Pharma's Digital Initiatives
For a long time, healthcare's adoption of digital tools trailed other industries dramatically. Over the last months, the arrival of the COVID-19 pandemic and the wide-spread lockdowns kicked off a wave of digital catch-up. Social distancing rules turned face-to-face interactions from default to exception, meaning healthcare workers are trying to turn to solutions that facilitate largely remote delivery of care. The problem: there aren't many.
The changing of the tide creates exciting opportunities for pharma. In the old days, many digital solutions had to deal with skeptical healthcare professionals and restrictive regulation being in the way of scaling. Now, there are significant unmet needs for both patients and doctors, and, thanks to fast-tracked regulation, the playing field becomes increasingly open.
Using MyTherapy, the world's fastest-growing disease management platform, we are helping partners from life science launch digital therapeutics and tailored digital patient support for the first months on an innovative treatment. With HCPs and patients being more receptive than ever before, and with regulatory doors opening up, the RoI for investments in digital patient solutions has never been so good.
To learn how MyTherapy can meet your patient and HCP engagement needs, in particular in times of the pandemic, don't hesitate to get in touch.