smartpatient joins SHOP APOTHEKE EUROPE
Becoming part of one of Europe's fastest-growing online pharmacies enables us to further improve the experience for our users, advance the services for our partners, and ultimately engage more patients for better outcomes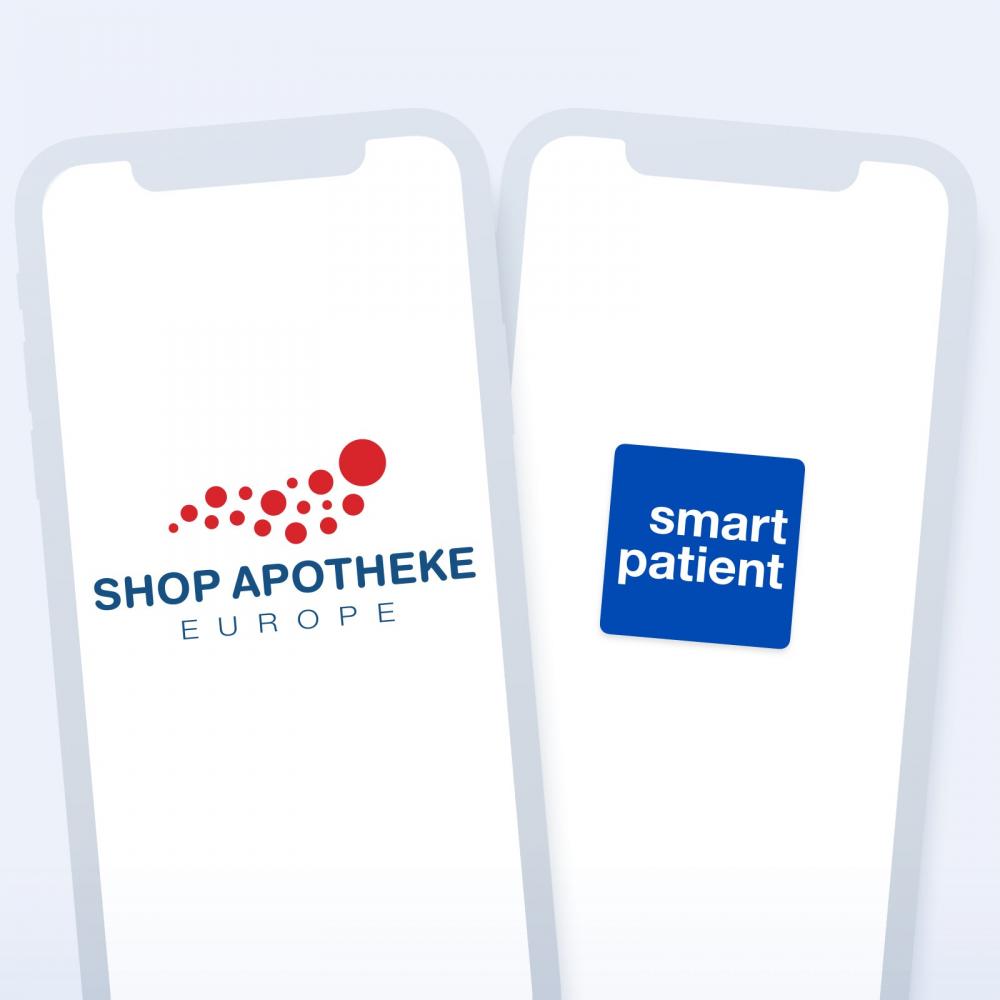 Last week, SHOP APOTHEKE EUROPE announced the acquisition of smartpatient. For us, this marks the beginning of the logical next chapter on our journey. Healthcare is going digital with previously unseen momentum. Together with our new colleagues, we are uniquely positioned to grasp the arising opportunities – to the benefit of patients and partners.
More Value for Patients, Day-by-Day
Most people are happy having as few touchpoints with healthcare as possible. For MyTherapy, our ambition has always been the opposite: A user experience so smooth that patients actually want to use it every day. Today, there are 1.4 million active MyTherapy users, typically using the app several times per day. Now, we are more than excited about the additional value that we can provide to users by becoming part of a pharmacy and by offering even greater support to help people safely manage their medications, through additions such as a seamless refill experience and pharmacy-grade drug-drug interaction checks.
New Possibilities for Partners
Over the past years, MyTherapy has increasingly turned into an Operating System for patient offerings; the platform's modular setup allows it to provide support to patients living with a specific disease or taking a particular medication while benefitting from MyTherapy's engagement, compliance, and continuous improvement. Our ISO 13485 certification even enables modules that are registered medical devices, such as those for Digital Therapeutics (DTx) or connecting with Internet-of-Things (IoT) devices.
Becoming part of SHOP APOTHEKE EUROPE creates exciting new possibilities for partners, e.g. through an increased reach and the possibility for seamless prescription fills or built-in pharmacist support. We remain fully committed to our pharma business and are happy to have secured our long-term independence from any single pharma manufacturer.
Shaping the Future of Healthcare
For eight years, we've been building a highly engaging platform and deep and highly specific expertise, in areas including behavior change and regulatory strategy. For the biggest possible impact on health outcomes, our capabilities must not remain an island but need to become part of the healthcare system. We already embarked on that journey when building our medical device capabilities. By becoming part of a pharmacy, we are moving from the boundaries to the center of healthcare and can ultimately reach many more patients than ever before. We cannot wait to explore if and how we can tap into innovations like electronic prescriptions and digital patient records to further improve the experience for our patients.
A Big Thank You - and No Goodbye
We would not be here without the trust and the support of many, including millions of patients; hundreds of outstanding and passionate colleagues; fantastic partners from pharma, Medtech, and academia; and of course our incredibly supportive partners and families - THANK YOU!
On a personal note, this milestone does not feel like the finishing line. The possibilities are endless, and it is a privilege to shape the upcoming, exciting years together with teams as skilled, motivated, and entrepreneurial as the ones at SHOP APOTHEKE EUROPE and smartpatient. Don't hesitate to reach out and discuss what we can do together. We are just getting started.