Psoriasis Patient Survey: Should Pharma Be Doing More to Engage Patients & Provide Treatment Info?
We asked MyTherapy users living with psoriasis for their opinions and attitudes towards psoriasis treatment. One of the insights is that most want more information; here is why pharma should be the ones providing it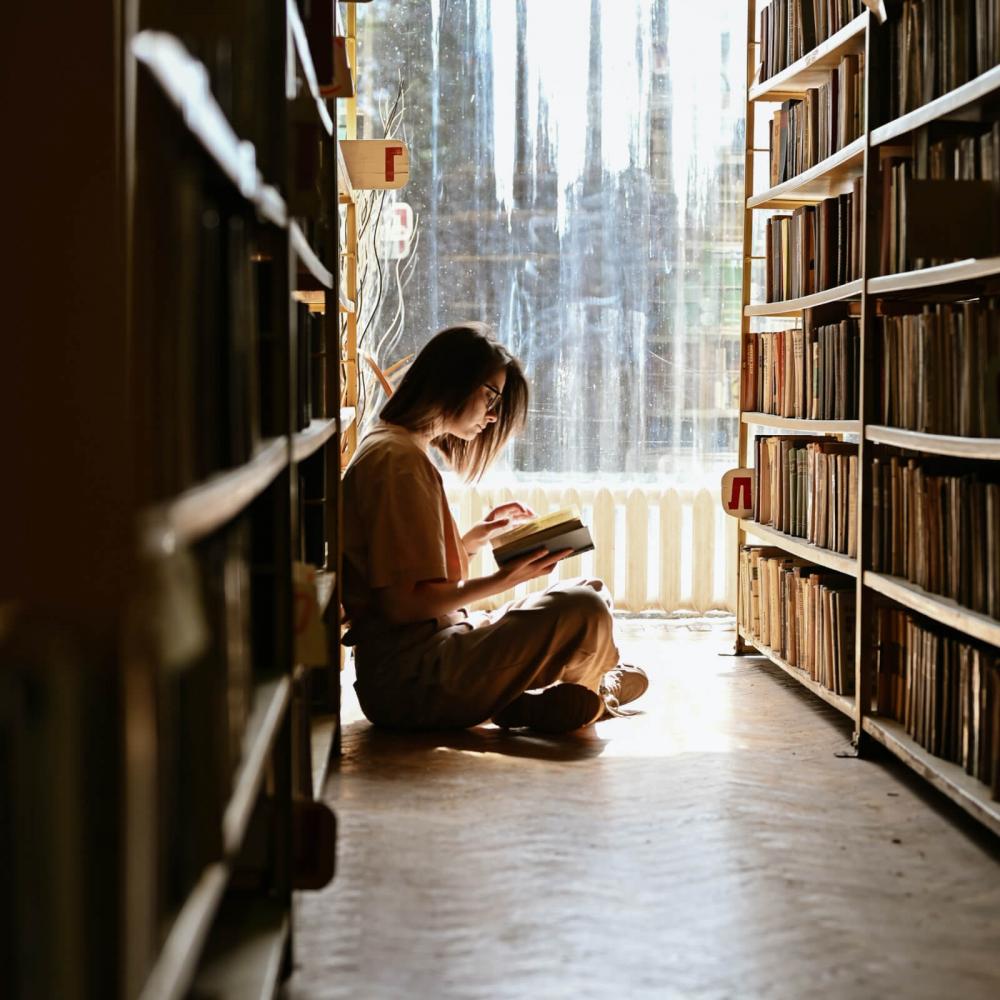 While most people living with psoriasis are satisfied with their current treatment, the majority want to learn more about alternative options
Pharma-provided treatment information and education can help tackle issues ranging from misinformation to undertreatment
Building on established platforms can help pharma overcome issues such as adoption and acceptance, which have often been barriers to effective patient engagement
Thousands of people use MyTherapy to manage medications that are used to treat psoriasis. We recently conducted a survey among a sample of these users asking about their attitudes and opinions towards psoriasis treatment. Among the results, we found that 80% would be interested in learning more about alternative treatment options. We believe pharma should be playing a bigger role in delivering this information. Read on to find out why that is the case, and how pharma can reach more patients by engaging them on a platform they already use every day.
Psoriasis Survey: What Did MyTherapy Users Say?
We sent a survey to a sample of MyTherapy users who have reminders for psoriasis medications scheduled in the app. After asking if they have been diagnosed with psoriasis – thus removing users taking those medications for other indications – we asked a handful of questions regarding their current medication and attitudes towards psoriasis treatment in general. Respondents were taking a wide range of treatments, ranging from topical to injectables (such as Cosentyx) and oral medications (such as Otezla).
One striking result: Almost 80% would be interested in learning more about alternative options, interestingly despite the vast majority of them (95% of respondents) being satisfied or somewhat satisfied with their treatments. It suggests that, despite the wealth of information available via sources such as healthcare professionals and online resources, there is still not only an information gap when it comes to treatment options and education: Patients are actually demanding it. Given the innovation taking place in psoriasis treatment, the best place for patients to receive information is direct from the source of those treatments: pharma.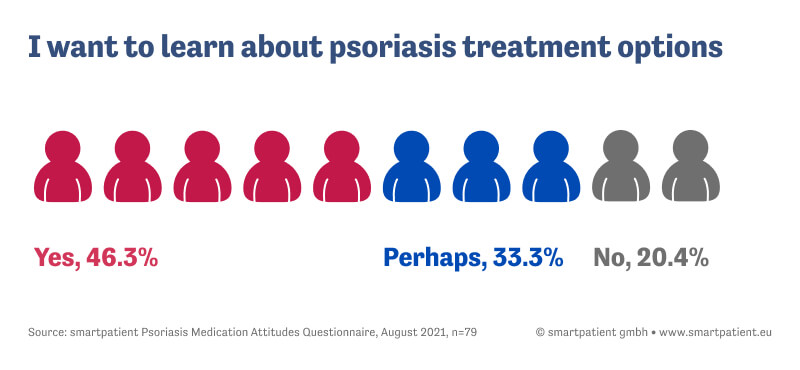 Pharma's Role in Delivering Treatment Information & Education to Patients
We have heard from users before that pharmaceutical companies "generally aren't the first" users turn to for information, with others not even being aware that direct lines of communication between pharma and patients exist. Rather, people rely on sources such as their healthcare team and online resources. However, this raises issues ranging from misinformation to reluctance among some healthcare professionals to prescribe new treatments, such as biologics.
Pharma companies, as the manufacturers of treatments, are best placed to deliver safe, reliable, and up-to-date information to patients.
Furthermore, greater treatment information reaching patients can help tackle one of the biggest issues regarding psoriasis: undertreatment. It is well established that many people living with psoriasis are not being sufficiently treated and, often, are unaware that potentially more effective options exist. It is an issue that we dived into in greater detail on a previous blog post, which you can read here.
How Pharma Can Engage Patients
It is not as though pharma has never attempted to engage patients. Unfortunately, many attempts fail for a range of reasons, such as poorly designed or developed programs to struggles with adoption. This is why we decide to break new ground by launching 'MyTherapy for Psoriasis'. By giving users living with psoriasis access to an additional layer of content and functionalities designed specifically for psoriasis, users benefit from both the core MyTherapy features and this disease-specific layer. What's more, it is done via a platform thousands of people with psoriasis already use to manage their health, helping overcome the obstacles of adoption and acceptance.
What does this mean for pharma? In addition to this disease-specific layer, we can take it a step further and create content and features for users on a specific treatment. This opens up greater opportunities for pharma to deliver safe, reliable, and compliant information to psoriasis patients on a platform they are already using several times per day. This includes information users are clearly eager for, such as information on new treatments or guidance for the specific psoriasis medication that they have been prescribed.
'MyTherapy for…': Why We Believe in Open Programs
Does this article seem familiar? You may have read a similar one we published on the same topic in relation to multiple sclerosis. In fact, we believe this issue occurs when it comes to many chronic conditions. That is why 'MyTherapy for Psoriasis' and 'MyTherapy for MS' are the first in a series of Open Programs we are releasing for different diseases. If you want to speak about either of these programs, what we have lined up, or how the model could apply to any other condition, don't hesitate to get in touch.