Are Germany's DiGAs the Blueprint for DTx Reimbursement in Europe?
Reimbursement of 'DiGAs' has put Germany at the forefront of Digital Therapeutics (DTx) innovation. Will the rest of Europe follow in the country's footsteps?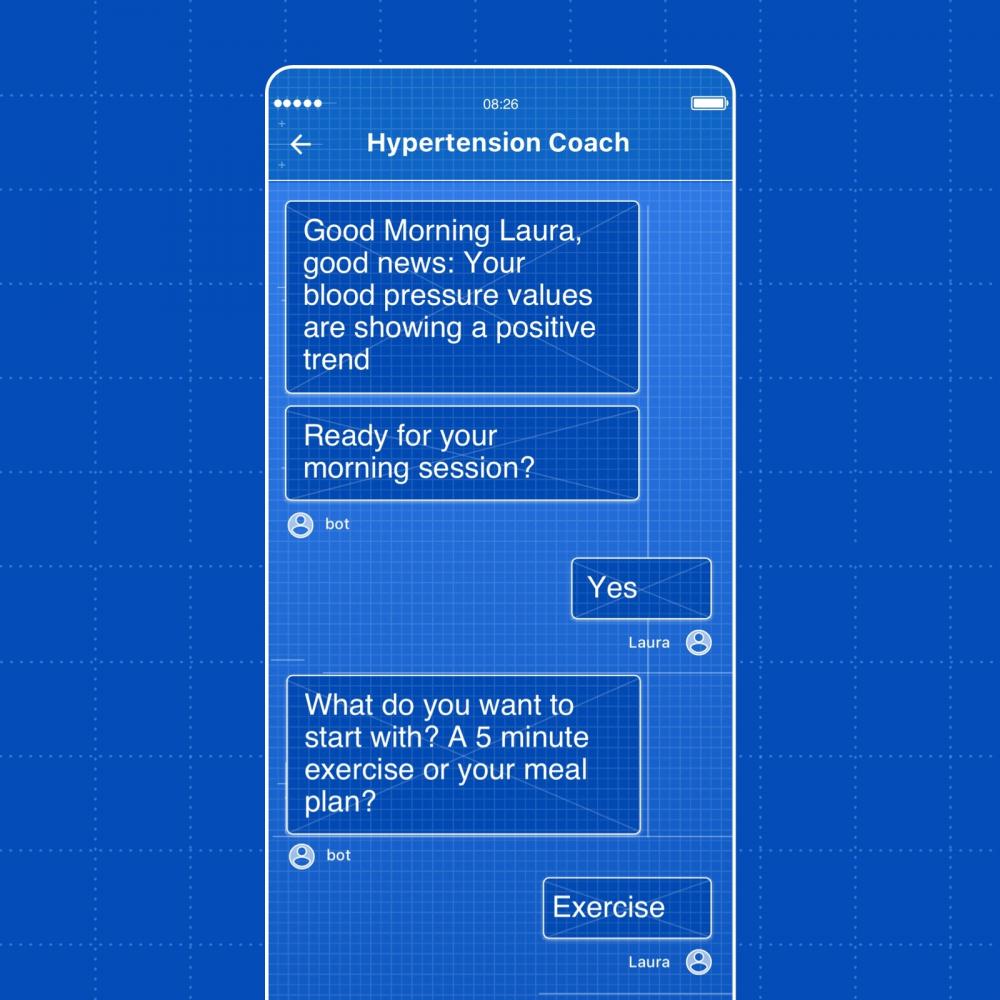 By introducing DTx reimbursement, Germany has established itself as a leading market and regulatory innovator for digital health
Building on Europe-wide frameworks like MDR, increasing efforts are being made to create a European market for Digital Health
While evolving regulatory requirements mean rising barriers to entry, they ensure only safe and effective DiGAs & digital therapeutics make it to the market
In recent years, Germany has established itself as a global leader in digital health innovation and is ahead of the game when it comes to ensuring that reimbursable digital therapeutics (known in Germany as DiGAs) can reach millions of people. With the wheels in motion at home, Germany used its Presidency of the Council of the European Union to push for great development across the continent. This was the key message delivered by Dr. Gottfried Ludewig, Director General of Digitalization and Innovation for Germany's Federal Ministry of Health, in his speech at Frontiers Health 2020.
In this article, we look at how Germany has advanced its digital health infrastructure, 3 ways other European countries can follow that lead, and why it matters to everyone involved in European healthcare (and beyond).
How Germany is Leading the Way in Digital Health
Germany's 2019 Digital Healthcare Act ('Digitale Versorgung Gesetz' or DVG) created a clear pathway for developers to submit digital therapeutics – locally termed 'DiGAs' (Digitale Gesundheitsanwendungen) – for reimbursement. Approved DiGAs can be prescribed to anyone covered by public health insurance in Germany – some 73 million people.
Speaking at Frontiers Health 2020, Dr. Ludewig said: "For Germany, I can say with some satisfaction that we are on the move and have been speeding up in the last two and a half years with the implementation of our digital health agenda. A major cornerstone for this strategy was our Digital Healthcare Act in 2019, where we have set up a forward-looking new procedure for mobile health innovation and applications to access our statutory health insurance system for reimbursement, representing over 90% of the German population."
"I am proud that since October this year, we have the first health apps that are listed and can, therefore, be prescribed by doctors and be reimbursed by statutory health insurance companies."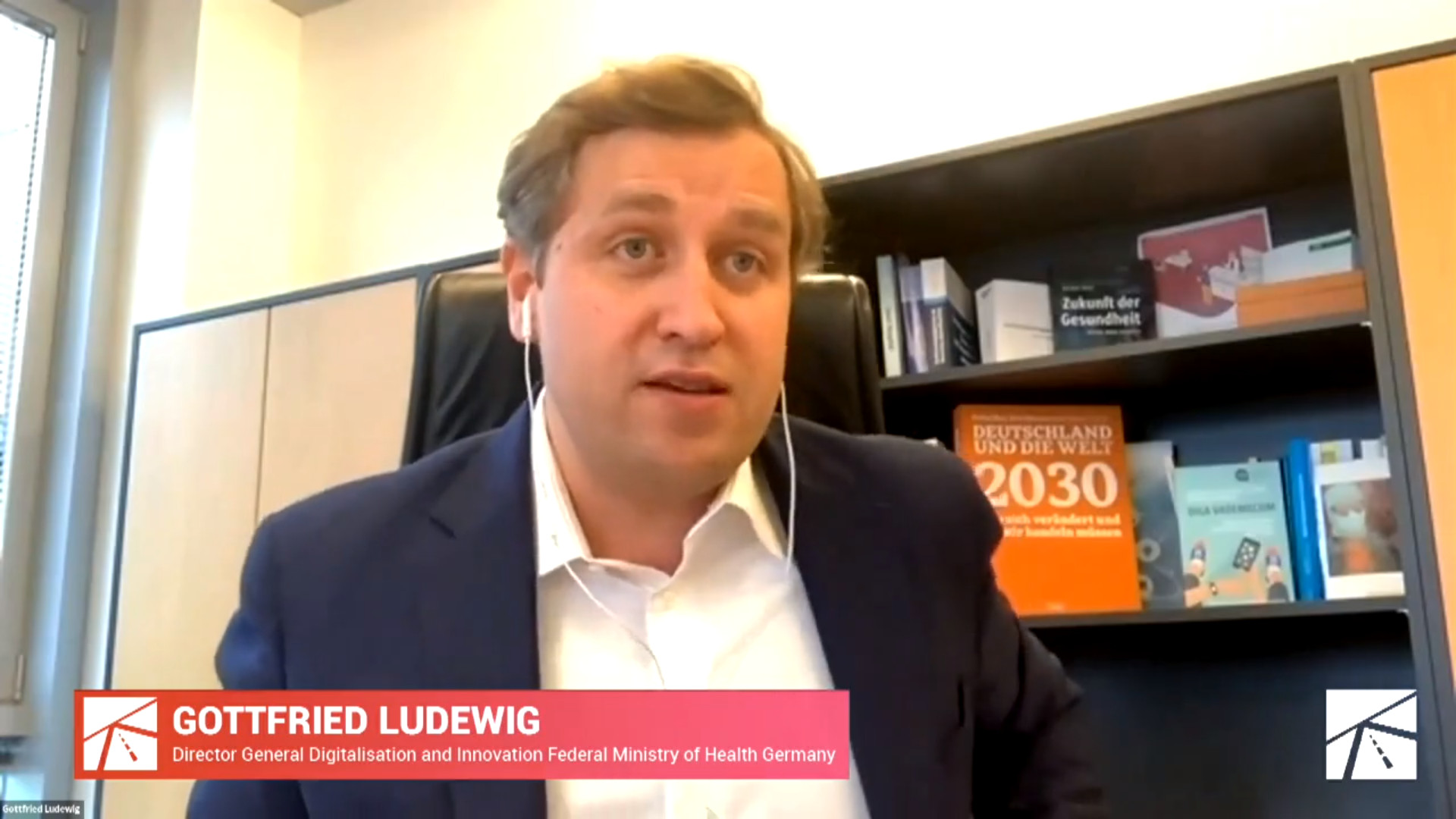 While EU-wide regulations such as GDPR and the incoming MDR lay the foundations for such legislation, Germany has been particularly proactive in pushing regulation. Together with the sheer size of the population, it has made Germany an attractive market for digital health innovators and other stakeholders, such as the pharmaceutical industry.
The timing of Germany's Presidency of the Council of the European Union, which began in July 2020 and will run until the end of the year, came at an opportune time for digital health to be placed high on the agenda. Accordingly, Germany placed a strong focus on accelerating and sustaining digital health transformation, organized events such as the recent 'Digital Health 2020 – EU on the Move' conference, and pushed the development of the European Health Data Space.
It is hoped that these steps help encourage other EU member states to push their own digital health infrastructures and place Europe at the heart of innovation.
On the Move Together in Digital Health: 3 Ways Europe Can Follow Germany's Lead
Dr. Ludewig believes the foundation is in place for EU countries to follow Germany's lead, but that local legislation is necessary for digital health developments within the context of individual infrastructures. He said: "With the Medical Device Regulations (MDR), I don't have to tell you that there is one essential element on the EU level for market access. This comes together with our overall digital health infrastructure where we have set up all of the legal requirements and improved our capacities back here in Germany."
Here are 3 ways other European countries can follow Germany's lead and get DiGAs of their own into the hands of patients.
1. Fast Track to Digital Health App Reimbursement
The 2019 Digital Healthcare Act (DVG) created a clear pathway for innovators to submit DiGAs for reimbursement – dubbed the 'Fast Track'. The criteria are in line with MDR standards which effectiveyl requires quality management as per ISO 13485. Additionally, from 2022, DVG requires information security management as per ISO 27001. The Fast Track guidelines also allow innovators to release prescribable DiGAs and use the first 12 months on the market to gather scientific evidence regarding safety and efficacy in a real-world setting.
2. Drive Innovation
In his speech at Frontiers Health, Dr. Ludewig placed plenty of emphasis on the need for Europe to be at the forefront of digital health innovation. To do so, DiGA innovators must be encouraged to develop new digital health tools in the knowledge that products that meet the criteria underpin a sustainable business model. Similarly, creating a Europe-wide, consistent infrastructure for reimbursable prescription health apps and digital therapeutics (DTx) encourages other players, such as pharma, to partner with tech companies and further drive innovation.
To this end, think tanks, such as the Federal Ministry of Health's 'Health Innovation Hub', have helped bring policy-makers and digital health innovators from around the world together to drive progress. Furthermore, an innovation fund of €200 million per year has been extended to 2024.
3. Interoperability
The Digital Healthcare Act (DVG) not only laid out the criteria for Fast Track reimbursement, it is also a big step in the overall digitalization of healthcare in Germany. This includes electronic health records and e-prescriptions, both of which are due in 2021. When it comes to interoperability, Germany has paved the way for Snomed CT membership and is pushing efforts to standardize data formats. This includes an interoperability registry called Vesta.
While the issue of interoperability in digital healthcare is a complex nut to crack, these efforts are essential in driving the development of DiGAs and digital therapeutics. Innovators can have increasing confidence that their digital health app will meet interoperability standards, providing they adhere to the defined formats.
What Does This Mean for You?
Germany is one of the leading global players in digital health and, with 73 million publicly-insured people, a huge market for DiGA and digital therapeutics innovators. It is also helping shape digital health innovation across the European Union.
This makes Germany a crucial market for anyone with digital health ambitions within Europe. As legislative and regulatory requirements continue to rapidly evolve, however, the barriers to entry are only growing (check out our previous blog post: Germany's Fast-Track to Health App Reimbursement: 5 Hurdles You Should Know About). How can you meet these criteria without risking lengthy delays?
At smartpatient, we implement DiGAs and DTx using MyTherapy, a disease management app with millions of users and global regulatory compliance. Having the technology and the processes in place, we enable partners to quickly launch digital therapeutics while adhering to various local market requirements. Sounds interesting? Don't hesitate to get in touch.